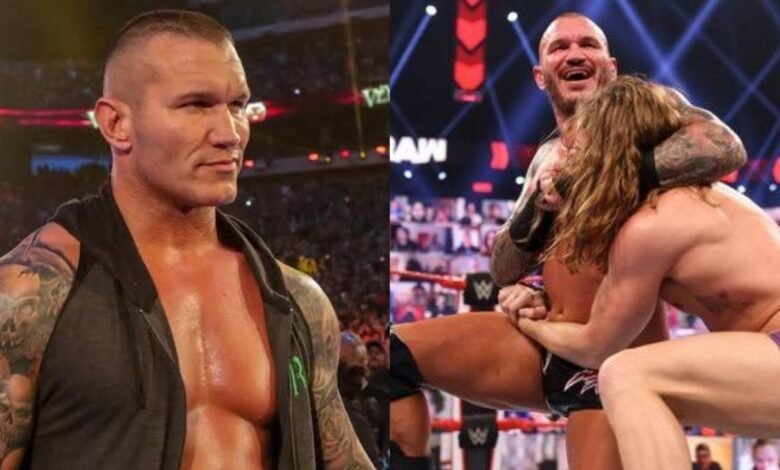 The entire WWE arcade is going berserk with the anticipation of Randy Orton finally making a return to the WWE arena. While the traditional Elimination match-up between Judgment Day and Cody Rhodes were being talked about, with Drew McIntyre becoming the fifth member of JD, Randy Orton will be coming out as the last member of Team Cody.
In the latest poster released by WWE, Randy Orton's face was released and it was captioned, "Randy Orton returns this Saturday at Survivor Series: War Games. The WWE universe went crazy in raptures to see the Apex Predator return even though that is to happen at the upcoming PPV.
There were anticipations of CM Punk returning to the industry as the fifth member but then squashing them all, WWE knew it was time to bring back the Apex Predator. Orton has had a fine run in the industry with 14 WWE titles and we all know that the Legend Killer will never know defeat.
Here is what Twitter had to say about the return of Randy Orton
However, this can also be the telling blow to Judgment Day as with the return of Randy Orton, WWE may find their ways of finally growing the seed of ending for the faction. For Cody Rhodes though, this may just be an one off as Randy Orton's introduction is more than enough for the fans to eclipse this entire show.
With the return of Randy Orton and the introduction of Drew McIntyre as the heel, this is going to be one hellacious battle between the two factions. Randy Orton will of course be leading the charge while Drew McIntyre doesn't care two hoots about JD.
Twitter went berserk with Randy Orton's return and the applauses kept on coming. Here is what the micro-blogging site had to say about the return of the Legend Killer that features countless names.
Randy Orton being revealed as the fifth member:

Not getting to see him for another five days: pic.twitter.com/XhZVoQOHoL

— (🦥) (@deonteddj) November 21, 2023
Me watching Randy Orton RKO Rhea Ripley on Saturday: pic.twitter.com/ILIL2BifbB

— Willie Beamen's Burner Account (@WillieBBurner) November 21, 2023
Randy Orton back at Survivor Series. #WWERaw pic.twitter.com/7rtONMxeGN

— My Fault (@uglynewyork) November 21, 2023
"dad, tell me about the time randy orton made his return at survivor series" pic.twitter.com/6SxkDyxHZ6

— dylan ࿏ (@INDIPRESSIVE) November 21, 2023
RANDY ORTON IS BACK!! 😭 #WWERAW pic.twitter.com/CLZrggulKB

— CriticalOverlord (@CriticalOverlo3) November 21, 2023
RANDY ORTON IS THE 5TH MEMBER OMG WE ARE SO BACK 😭🔥#WWERAW pic.twitter.com/FK9DoOkbuQ

— s e t h (@futurafreesky) November 21, 2023
the camera panning to jey uso when cody was talking about randy orton. those two have a long history, jey is so good at storytelling. #WWERaw pic.twitter.com/WHYCrqBCeE

— mister j (@brandnewdrip) November 21, 2023
Cody Rhodes confirms Randy Orton as War Games fifth man 🔥 pic.twitter.com/9ISPeS8WNS

— WrestlingWorldCC (@WrestlingWCC) November 21, 2023