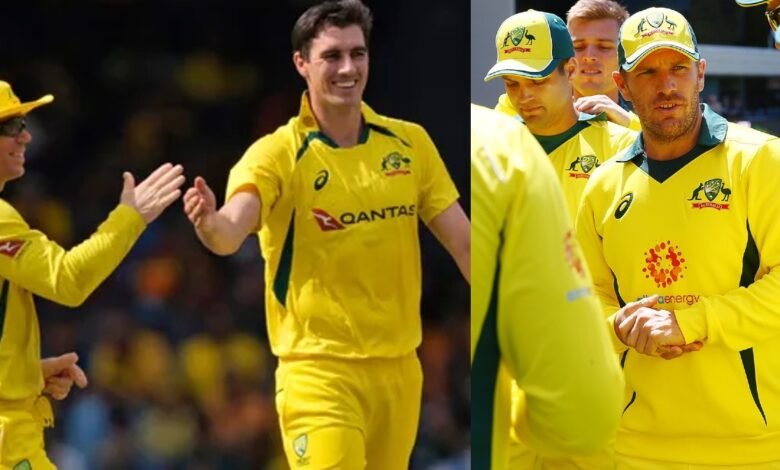 The Australian fast bowler Pat Cummins, who is now the test captain of Australia, is now also in line to take over Australia's ODI captaincy after their previous captain Aaron Finch retired from the 50-over game a few weeks ago, but apart from Cummins, there are a couple of other contenders for the job as well, in the form of David Warner and Steve Smith.
Both Steve Smith and David Warner were actually banned from leading the Australian team at any level after they were caught being involved in ball tampering on a tour of South Africa in 2018.
But, while Warner was banned from Australia's captaincy for a lifetime, Smith was banned from captaining for only two years and since returning to cricket after that ball-tampering scandal, Smith has already captained Australia in a test match.
When Finch announced his ODI retirement, it was believed that Steve Smith would be an automatic choice for ODI captaincy as his place in the Australian ODI team is quite certain, as opposed to his place in the T20I team which is not a certainty. But then David Warner's name started doing the rounds for ODI captaincy and Pat Cummins backed David Warner for the role as well, in case his ban was removed.
Can't play all formats all the time: Pat Cummins
Now in his most recent statement in the Australian media, Cummins has said that he is himself open to taking over the ODI captaincy, but since he is a fast bowler and an all-format fast bowler, he understands that it will be impossible for him to feature for Australia all the time.
🚨 Pat Cummins ready to share Australia ODI captaincy with David Warner

— MegaNews Updates (@MegaNewsUpdates) October 16, 2022
According to Cummins, it will be a good idea to form a captaincy committee of him and David Warner and he can share the ODI captaincy duties with Warner whenever he plays ODI cricket. It remains to be seen how seriously Cricket Australia (CA) takes this idea of Pat Cummins.