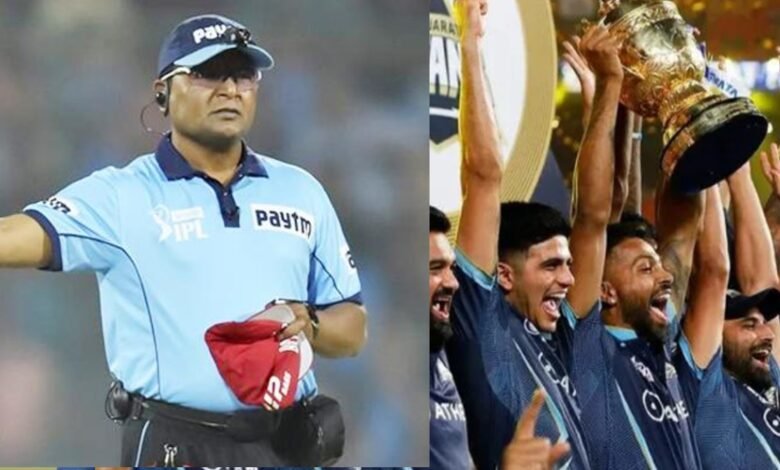 A few days ago, IPL completed its 15th season. Gujarat Titans defeated Rajasthan Royals in the summit encounter to win its first title. While Rajasthan Royals were the common link between the finals of IPL 2008 and IPL 2022, there was also another common aspect that not many noticed. In this article, we take a look at a tweet of a popular journalist as he highlights the magnificent role of a former India pacer in the finals of IPL 2008 and IPL 2022.
Had a role to play in the finals of IPL 2008 and IPL 2022
Javagal Srinath happened to be the Math Referee of the first IPL final in 2008. Incidentally, the former India pacer played the same role in the recent finals of the competition. It is a terrific achievement for any individual associated with cricket to have such longevity. Here is what popular journalist Gaurav Kalra had to say about this:
Javagal Srinath was match referee in the first final in 2008 and here he is, also handling the 15th final in 2022!#IPL2022 #GTvRR #IPLFinal

— Gaurav Kalra (@gauravkalra75) May 29, 2022
Apart from his excellence in refereeing games, Javagal is also one of the best pacers that India has seen. The 52-year-old played 67 Tests and 229 ODIs, collecting 236 and 315 wickets respectively. Called "Mysore Express", Javagal is the role model for many of the pacers of the recent generation.
A great start by Gujarat Titans
Meanwhile, Gujarat Titans have had a terrific start to their IPL career. After the auctions ended, not many gave them a chance to even qualify for the playoffs. In fact, many experts predicted that they would end up with a wooden spoon.
However, the Hardik Pandya-led squad has done the unthinkable by going on to win the coveted trophy. The squad had excellent performances from most of the players and the backroom staff led by Ashish Nehra also did a fine job. From now on, the team will be seen as one of the favorites for the title. With this show, very few would take teams lightly after the end of the auctions.