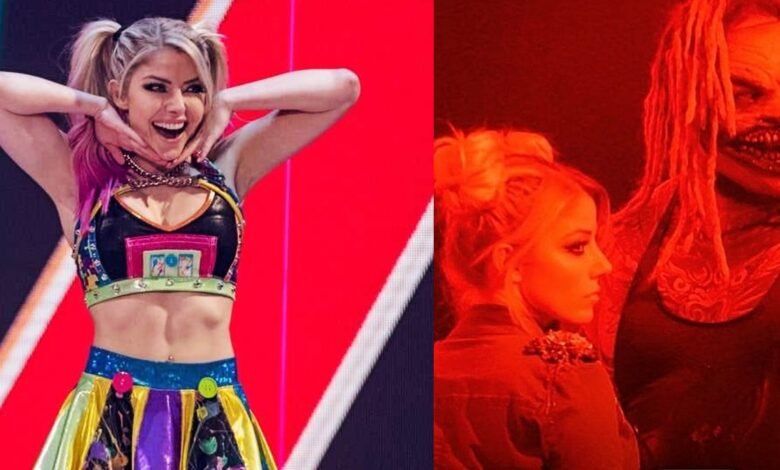 Bray Wyatt and Alexa Bliss became one of the most popular pairings on WWE TV during the 2020/21 season. Bliss underwent a massive character change after aligning with the former WWE Universal Champion. During that, Bliss was involved in a rivalry with Randy Orton which saw Bliss pin Orton in a singles match.
However, a few weeks after that match when Randy Orton took on Bray Wyatt at WrestleMania 37, a distraction from Alexa Bliss helped Orton get the better of his rival. It proved to be Wyatt's last match and he took a break from wrestling after that. WWE released him from his contract as well.
In a recent interview with Metro.co.uk, Alexa Bliss opened up on her experience of working with Bray Wyatt and said:
"Before he left, he just said, "Keep it alive, keep it going", so I took that to heart and tried to keep it alive and going. If he ever did return, a hundred percent I'd want to work with him."
Everyone wanted to work with Windham: Alexa Bliss
During the same chat, Bliss mentioned that it was not just her but the entire roster that wanted to work with Bray Wyatt because he is a creative genius who can get the best out of all storylines. However, one must note that there were several storylines involving Wyatt which did not entertain the WWE Universe as expected.
"Everyone wanted to work with Windham, he's just so good and so creatively genius. He put so much effort into his craft," Bliss added. 
Alexa Bliss' on-screen character has changed after she underwent therapy sessions on WWE RAW. She is almost back to her previous persona, and she has been a regular feature in the main event scene on RAW. It will be exciting to see if she can win a championship in the near future.