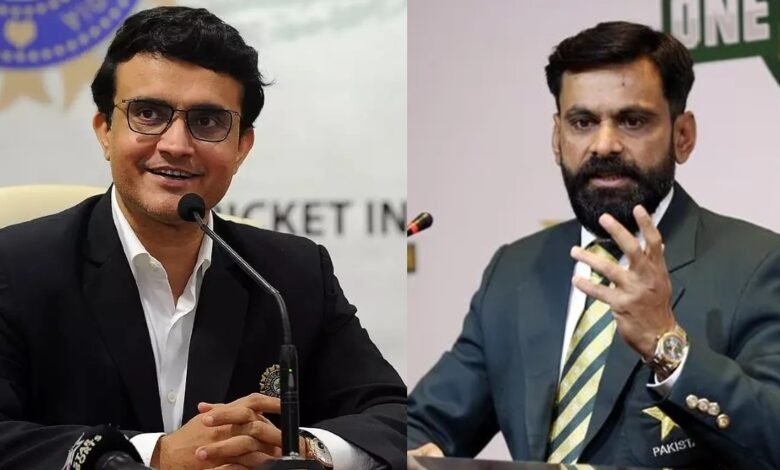 The former Pakistan captain Mohammad Hafeez has compared BCCI's situation to that son of the family who is the highest earner and hence, gets the affection of one and all.
Hafeez was speaking on a Pakistani show named Game On Hai yesterday when the anchor of the show asked him the reason why BCCI is given so much importance by all governing bodies around the world, whether it's the International Cricket Council (ICC) or Asian Cricket Council (ACC).
Answering the question, Mohammad Hafeez said that in Pakistani society, whenever there is a son who earns a lot of money and has a good job, he becomes the most loved person in the family and everyone shows affection towards him. It's similar to BCCI's case.
BCCI is a revenue-making country for governing bodies around the world. Whether it's the multi-nation tournaments or even the bilateral series, the governing bodies always want the involvement of Indian sponsors and Indian broadcasters because India has got about 80% of all cricket fans around the world, which makes India the biggest cricketing market by a country mile.
Laadla 😍 pic.twitter.com/V48JqojFmc

— Mohammad Hafeez (@MHafeez22) September 2, 2022
Undeniable that India brings a lot of money to cricket: Mohammad Hafeez
Mohammad Hafeez also said that it's hard to deny for anyone that most of the money in cricket comes from the Indian market and that's why BCCI is the "laadla" of all the governing bodies including the ICC.
Before Hafeez, the Pakistan Cricket Board (PCB) chairman Ramiz Raja had also admitted a few months back that half of the funding of PCB comes from ICC and 90% of the money that comes to the ICC is from the Indian market. Ramiz had gone to the extent of saying if the Indian Prime minister decides India's money shouldn't go to PCB, PCB can actually collapse.
"In a way India's business houses are running #Pakistan cricket and if tomorrow the Indian PM decides he will not allow any funding to Pakistan, this cricket board can collapse". – PCB chairman Ramiz Raja#Pak_Cricket_On_Mercy_Of_India #AmitabhBachchan #HBDAmitabhBachchan pic.twitter.com/lCKRLfZnVl

— #AnitaVerma (@anitaverma41) October 11, 2021
Recently, ICC sold the broadcasting rights of the World Cups and the Champions trophy in the Indian region for the period between 2024 and 2027, and the rights were bought at approx. 3 billion USD.