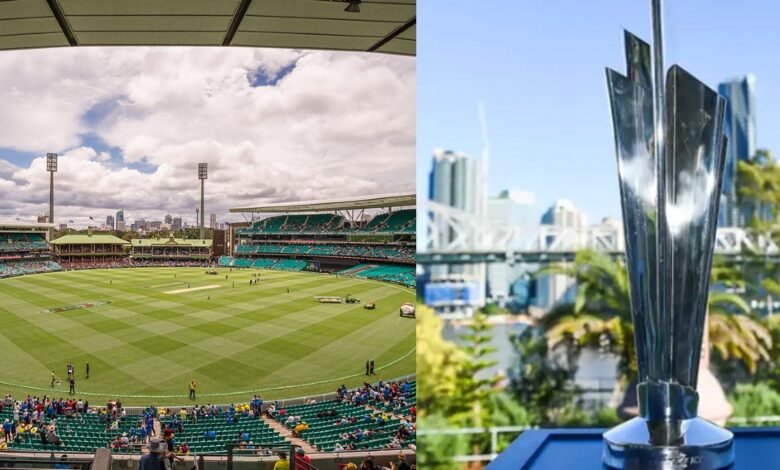 The upcoming India Vs Pakistan clash in the T20 World Cup 2022, which is much awaited for a long time, might not take place at all and that's not because of the tensions between the two cricket boards, but because of the weather forecast in Melbourne where the game has to take place on 23rd of October.
India Vs Pakistan game is a night game scheduled at 7 pm local Australian time and 1:30 pm IST, but exactly during that time period, about 80% chance of rain is forecasted by the weather department, as things stand right now.
It's not just the India Vs Pakistan game that is in danger of being washed out, but a few other matches of the initial stages of T20 World Cup 2022 might also get washed out or might get severely affected by the rain.
Australia Vs New Zealand game might also be washed out apart from India Vs Pakistan
The World Cup has to kick off with a game between Australia and New Zealand on 22nd of October in Sydney and that game is highly likely to face weather hurdles as well, as a 90% chance of rain has been forecasted during the timing of the game.
New Zealand had to play a warm up match against India at Gabba yesterday and that game was also washed out without a ball being bowled. Pakistan's warm up game against Afghanistan started at the same venue, but was interrupted by rain during the second innings and eventually had to be abandoned.
80% of showers predicted during India vs Pakistan match in the T20 World Cup.

— Johns. (@CricCrazyJohns) October 19, 2022
There is a provision of reserve days for the knockout matches of the tournament, which include the semi-final round and the final, but no reserve days are there for any group game and if a group game can't take place on the day it has been scheduled, it won't take place altogether.
The International Cricket Council (ICC) would be hoping that the current weather forecast improves drastically and the initial group games can go ahead without any hurdles.