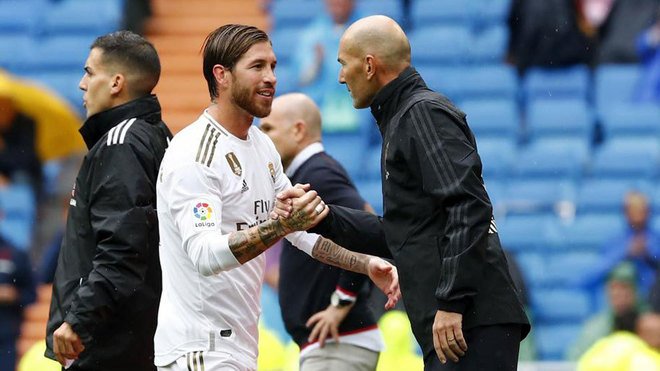 With 33 league titles, 13 European Cups, 7 Club World Cups, and a slew of other domestic titles as well as being named the best club of the 20th century by FIFA, Real Madrid are arguably the biggest Football Club in Spain, if not the world.
They are the club that have had the best football players represent them. The likes of di Stefano, Puskas, Figo, Zidane, Beckham, Raul, Ronaldo, and in recent years Cristiano Ronaldo, Kaka have all worn the famous white jersey of the club.
But the question has always remained as to who exactly owns the team? Who is the individual that has provided the team with the financial backing to buy the best players? Clubs in England like Chelsea and Manchester City have well-known individuals who own the team and inject money into the club. Who does the same for Real Madrid?
Also Read: Marcelo Reveals how Ronaldo Felt Before CL Finals
Who is Real Madrid owned by?
The answer is no one individual. Instead, Real Madrid are a completely fan-owned organization, and one of the only 4 clubs in Spain's La Liga to still be completely fan-owned. These individuals are called 'Socios' and at present, there are more than 90,000 of them.
When the club was founded in 1902 as Madrid Football Club, the idea was to have a group of interested individuals takes control of the club rather than any one individual. By doing so they ensured that the club had an active fan base even before they started playing.
These 'Socios' have a say in the running of the club, such as voting rights during the club presidential elections that are held once every four years as well as electing members to the club's board of directors. They do receive certain perks such as easier access to club season tickets, but they need to pay an annual fee of €123 for up to 50 years from becoming a member.
The presidential elections that occur once every four years are usually contested between two candidates. To be able to contest in the elections, the individual must have been a 'Socio' for at least 20 years previously as well as provide a personal guarantee of €75m from a Spanish bank. This is done to ensure only successful businessmen who have experience running huge organizations can contest the elections.
The current president of Real Madrid is Florentino Perez. His background comes in civil engineering and construction. He was a former politician and has been the president of Real Madrid since 2009 and was elected back to back in 2013 and 2017. He will contest the elections again in 2021.
With such a huge organization comprised of so many successful people as well as a massive fan base, the club has managed to ensure that it is capable of financially meeting its objectives to continue to be successful both on the pitch as well as off it.