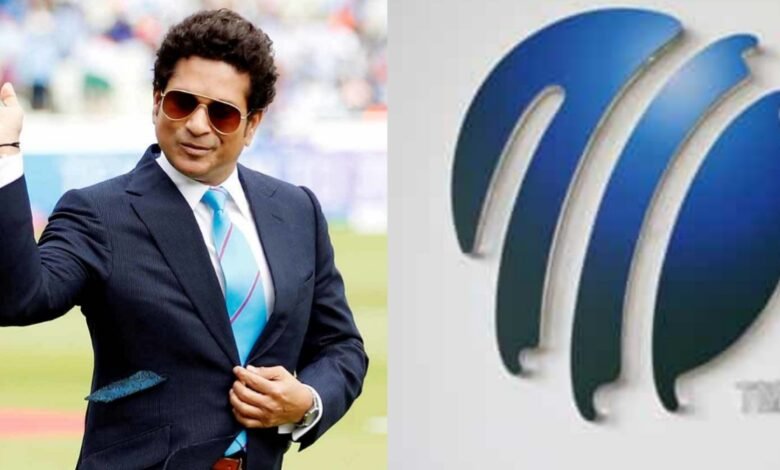 Master Blaster Sachin Tendulkar wants ICC to bring about a change in the rule that currently applies to the clean bowled dismissal in the game of cricket. The current law states that a batsman can't be out clean bowled even if the ball hits the stumps, unless and until the bails fall off.
Nobody has had issues with this law over the years because the bails generally fall off whenever the ball makes any sort of contact with the stumps, but yesterday on day 3 of the ongoing Ashes test in Sydney, the bails didn't fall off even when a 142 kph delivery from the Australian allrounder Cameron Green hit the stumps of England left-hander, Ben Stokes.
Green was bowling around the wicket and it was a seam up delivery which Stokes thought would go away from him and he left the ball for the keeper, but the ball came into the left-hander and hit the stumps. However, surprisingly, the bails didn't fall off.
The Aussie fielders appealed thinking that the ball might have made contact with the pad and there was a case of the leg before wicket (LBW) and the umpire gave Stokes out as well, but the TV replays showed the ball was nowhere close to the pad and it hit the stumps. However, since the bails didn't fall off, there was no case for any kind of dismissal under the current law.
While the Aussie players couldn't quite believe what happened there, Ben Stokes had a bit of a laugh at that, as he got another opportunity to bat on and he went on to score a half-century. The incident got reactions from all around the world and Sachin Tendulkar was one of them as well, who said that a change in the law might be the need of the hour.
Sachin Tendulkar wants the game to be "fair" to bowlers
The clean bowled law, when it was introduced, was introduced without considering the technology many decades ago. However, now with the kind of technology that is there, it's not hard to determine if the ball has hit the stumps or not, even if the bails don't fall off. The snicko and the hotspot can come up with conclusive evidence for the batsman to be given out, in case the ball hits the stumps and the bails don't fall off.
Should a law be introduced called 'hitting the stumps' after the ball has hit them but not dislodged the bails? What do you think guys? Let's be fair to bowlers! 😜😬😋@shanewarne#AshesTestpic.twitter.com/gSH2atTGRe

— Sachin Tendulkar (@sachin_rt) January 7, 2022