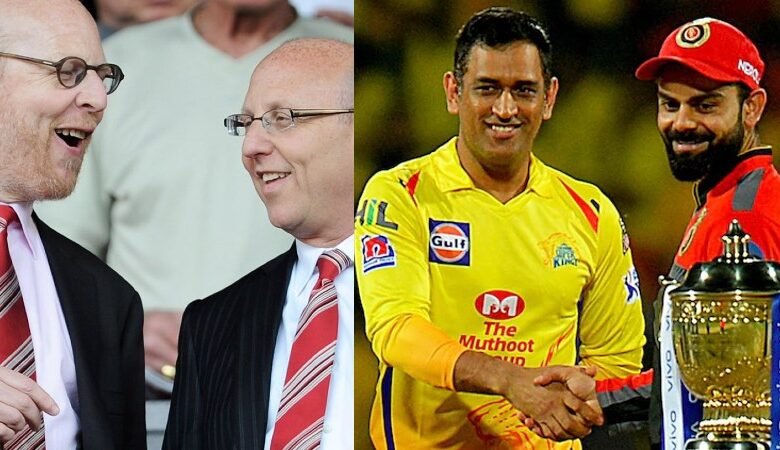 The Glazers, who are the Manchester United owners, have now reportedly shown interest in buying one of the two new IPL teams and it's because of their interest that BCCI has extended the date for the interested parties to buy the bidding rights.
So far, most of the IPL teams are owned by the Indian business tycoons, but as the popularity of the IPL has increased many folds in the last few years, it has started going global now and this is the first time a big global investor like the Manchester United owners are willing to buy a new IPL franchise.
Although nothing has been confirmed by the BCCI yet, but it has been reported by reliable sources that the news regarding the interest shown by the Manchester United owners is true.
The popularity of IPL is probably more than any cricket tournament anywhere in the world and in terms of viewership, it competes with some of the elite sports in the world. The passion for the game in India is increasing every day and anyone with the right investment vision knows IPL is going to be one of the biggest sporting entities in the world in the next 10 years, not just in cricket.
Manchester United owners have invested in other sports too, apart from football
Football is not the only sports where the Glazer family has invested so far. They have their investments in other sports as well. They are also the owners of Tampa Bay Buccaneers, which take part in the National Football League (NFL).
The two new franchises that BCCI is going to add to the IPL are expected to be based in Ahmedabad and Lucknow. If the Glazer family eventually buys one of those two franchises, then it will be the first IPL franchise to have an out-and-out overseas owner.
It remains to be seen, with the league starting to go global now, will the BCCI increase the no. of overseas players' limit in the XI from 4 to 5 now.