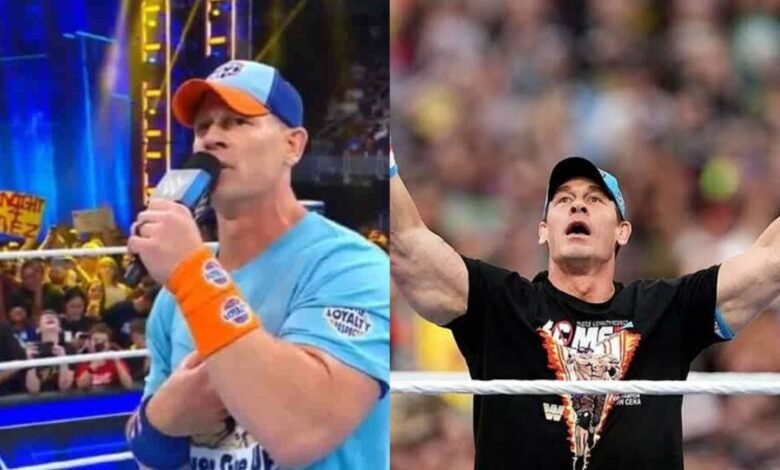 Fans are curious to know if John Cena has announced retirement from WWE. The 2023 SAG-AFTRA Strike ended John Cena's most recent WWE stint, and fans are now wondering what lies ahead for him in the wrestling business. Recent retirement hints from the Cenation Leader highlight the toll this short-lived comeback put on him, as evidenced by the need for surgery on both elbows.
Dave Meltzer talked about the physical effects of Cena's comeback on the renowned wrestler during an episode of Wrestling Observer Radio. Cena suffered the consequences, needing surgery on both elbows despite not having a rigorous in-ring schedule.
Meltzer noted, "He might do a comeback next year, but now that the strike's over, the only reason he's back is because of the strike. He fulfilled his commitments and everything. He's having surgery on both elbows, so that's, you know, he didn't do a lot. He really didn't wrestle a lot, but he still ended up with two surgeries, so that says that maybe he won't do… It's not like he was doing anything crazy in the ring again."
Appreciation post for John Cena!#WWE #JohnCena pic.twitter.com/tZNsnUiuoi

— Wrestle Tracker (@wrestletracker1) November 10, 2023
Will John Cena announce his WWE retirement?
While Meltzer says that a sustained comeback is improbable, the potential of a WrestleMania match or infrequent TV appearances still exists. The durability of lengthy wrestling engagements in the future is called into doubt by Cena's physical health suffering as a result of his unwavering adherence to his obligations.
Even though John Cena hinted at retirement and had elbow surgery after his brief return, it appears that he is turning his attention to the film industry. The legendary wrestler finds the entertainment business appealing since it provides less physically demanding assignments.
Imagine what if John Cena ends Gunther's reign as Intercontinental Champion 🔥#WWE #JohnCena pic.twitter.com/i9Nw6jri02

— Wrestle Tracker (@wrestletracker1) November 9, 2023
It will take time to see if Cena makes a long-term return as the wrestling community mulls on his possible departure. For the time being, fans are still wondering if Cena's legendary wrestling career came to an end after his recent match against Solo Sikoa at Crown Jewel.
What do you think about John Cena announcing WWE retirement maybe hanging up his jorts permanently?