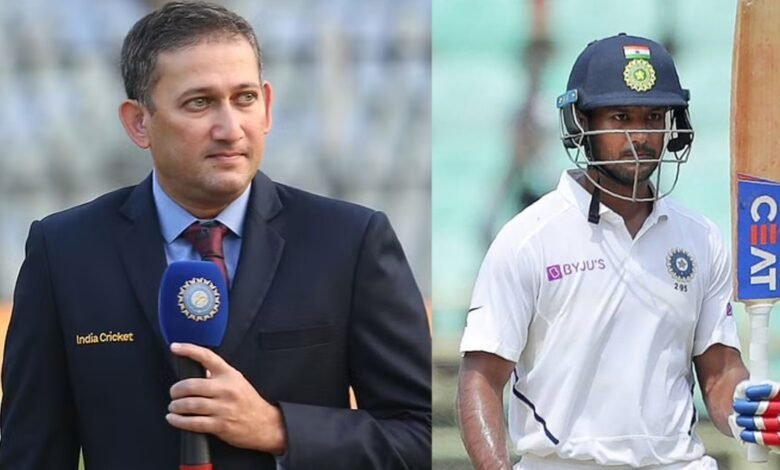 Ajit Agarkar, a former all-rounder, believes that either Cheteshwar Pujara or Hanuma Vihari should open the batting for India in the rescheduled fifth Test match against England to be played at Edgbaston on Friday, July 1. Agarkar's comments came after it was discovered that the team's captain, Rohit Sharma, had a positive COVID-19 test, which might cause him to miss the competition.
Pujara and Vihari, who bat at numbers three and six, respectively, are India's temporary openers. However, India also has players like KS Bharat and Mayank Agarwal who can step in and open the batting order if necessary. After vice-captain KL Rahul was forced to withdraw from the team due to a groin injury, the only openers included in the original squad were Rohit and Shubman Gill. It is anticipated that Rahul will be out for a considerable amount of time.
It is preferable to go with someone who has somewhat more experience: Ajit Agarkar
"I am aware that KS Bharat scored several runs in the game that served as the warm-up. After Mayank Agarwal has joined the squad, the management will most likely evaluate his level of preparedness to see where he stands. I am unsure as to whether or not he will have enough time to study for this one-time test. 'With Rohit in isolation, I feel the experience will assist in opening, whether it is Vihari or Pujara, who has been around for a long time," Agarkar said in a virtual chat conducted by Sony Sports.
"Vihari has previously served in this position for India on a few occasions. Therefore, one of those two would be my choice if Mayank doesn't seem to be completely ready since he didn't spend enough time in the nets and is obviously not going to have any (practice) games now. Because this is a one-time Test, in my view, it is best to choose someone who has a little bit more experience than others," he said.
In the meantime, it is still unknown who will serve as the captain of the Indian team now that Rohit Sharma is not available. As far as Cheteshwar Pujara and Bharat's forms are concerned, it would seem that both have, to some degree, been used to the circumstances that are present in English cricket. In the County Championship, Pujara amassed a mountain of runs, which included four centuries and two double centuries combined, averaging a remarkable 120. These runs were achieved at an extraordinary rate. However, he had a bad day during the practice match against Leicestershire in the first innings, when he failed to bother the scorers. In the second innings, however, he scored 22 runs, thus salvaging his day somewhat.
On the other hand, Bharat showed tremendous grit on a pitch where the other Indian batsmen in the warm-up match did not apply themselves sufficiently. In the first innings of the match, he scored 70 runs without losing a wicket, and in the second innings, he scored 43 runs.