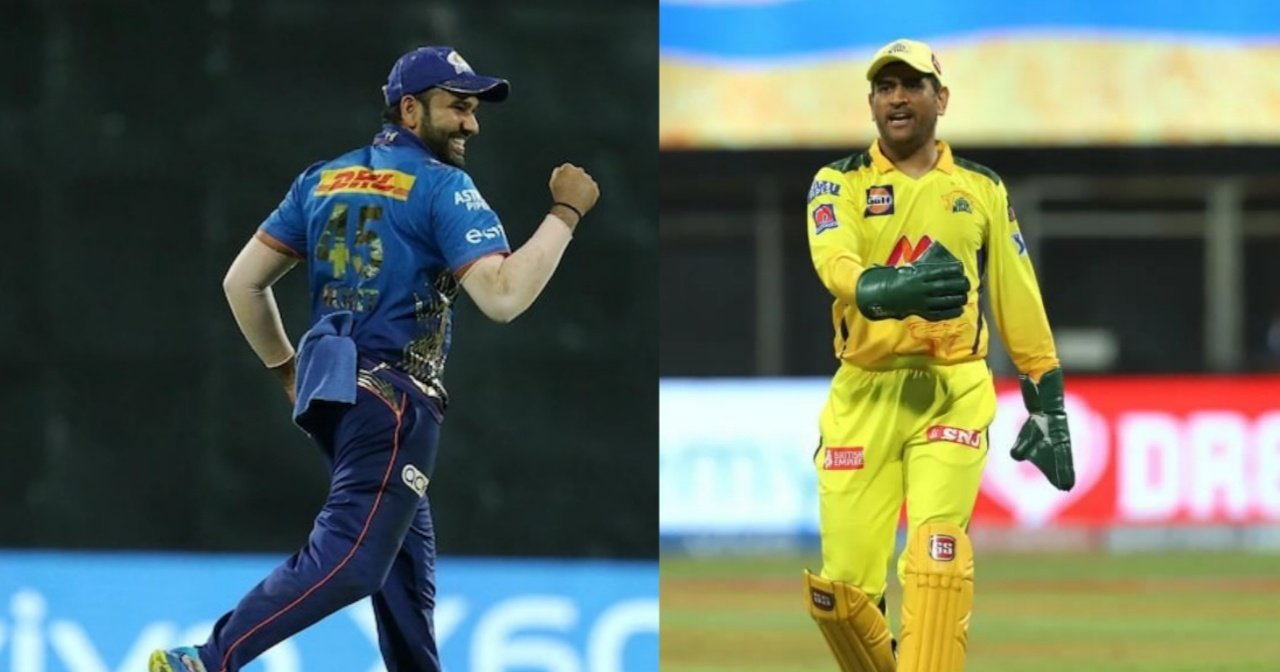 IPL 2021 has currently been suspended in the wake of COVID-19 cases rising in various teams. It was an exciting first half of the tournament and promises to be a great contest when it gets continued in the future. Many captains led by example, while some failed. Let's take a look at the best captains in IPL 2021 till now.
#1. Rishabh Pant (DC)
Rishabh Pant was handed the captaincy of Delhi Capitals for the first time this season. Pant has shone, and how! Delhi Capitals sit at the top of the table in the first half of the IPL. Pant led by example, scoring 213 runs from 8 matches. Pant was also lauded for his composure in the heartbreaking loss to RCB and was praised for accepting the close defeat with class. 6 wins and only 2 losses, in addition to decent batting performances, place Pant at the top of this list.
#2. Rohit Sharma (MI)
Rohit Sharma is the most successful captain in the history of the IPL. He has been so great that people have been demanding his appointment as the captain for the international T20 side. Currently, Mumbai Indians is placed in the fourth position. Being in the top 4 in such a competitive tournament is a big thing, and Mumbai achieved it with ease under Sharma's captaincy. He has the ability to use bowlers like Krunal Pandya, Deepak Chahar, and Jayant Yadav with guile and eke out overs economical overs from them. There's no doubt that he has been one of the best captains in IPL 2021.
#3. MS Dhoni (CSK)
Not only is Dhoni one of the best captains in IPL 2021, but also one of the best of all time. After retiring from international cricket, Dhoni looks to focus only on the IPL in his cricketing career. The only reason why Dhoni doesn't tank up higher is because of his low contributions with the bat. MS Dhoni's experience and value as a captain is immeasurable. His bowling advice from behind the stumps and field placement is second to none. Under his captaincy, CSK has won 5 out of its 7 games and sits at number 2 in the points table. His decision to pick Moeen Ali this season was a game-changer, as the talented allrounder has been nothing but phenomenal for the CSK.
#4. Virat Kohli (RCB)
Royal Challengers Bangalore were on a roll when the IPL got suspended. Brilliant overall performances were slowly making them favourites to win the tournament. However, the IPL got suspended just as they hit their stride. Kohli captains the Indian side too and has been greatly successful. His IPL record however leaves a lot to desire. Nevertheless, Kohli looked in great touch this season. From utilizing Harshal Patel in the death overs to taking advantage of Siraj's great form, Kohli has led the resurgence of RCB this season.
#5. Sanju Samson (RR)
Sanju Samson was handed the captaincy of Rajasthan Royals with the hope that things would change for the franchise. He hasn't been hugely successful, unfortunately. RR sits at the fifth position in the points table and has won 3 out of their 7 matches. Samson on the other hand is doing his best in the batting department but is yet to get great support. He averages 46.17 from 7 matches and has scored 277 runs. Samson has had to adjust according to Rajasthan's overseas player woes, as the team lost one star after the other. Given the circumstances, Samson has done a commendable job of keeping the playoff hopes alive for the team.
#6. KL Rahul (PBKS)
KL Rahul is someone whose batting performances have improved greatly since becoming captain. However, Punjab still hasn't been able to make a big impact in the tournament. Punjab are sixth in the points table and have won only 3 out of their 8 games. Rahul has been criticized for playing an imbalanced team, or not having faith in his players. Punjab's poor decision making in the auction was visible when Moises Henriques was the lead bowler for the team. On the other hand, Rahul averages an incredible 66.20 this season. Here's hoping that some of his personal success translates to match-winning results.
#7. Eoin Morgan (KKR)
Kolkata Knight Riders have had a poor showing this year. Out of the 7 matches that they played, KKR have managed to win just 2. Eoin Morgan has been unfortunately a complete failure as a captain. Despite having a star-studded team, KKR are reeling at the bottom alongside SRH. From the mishandling of Andre Russel to not utilizing Pat Cummins, many wrong decisions have led the team to a sad fate.
#8. David Warner (SRH)
David Warner's fall from grace in the SRH setup has been nothing short of tragic. The explosive Australian has failed to find success for the Hyderabad franchise. SRH have lost 6 out of their 7 matches. That is an abysmal record for a team filled with potential. Poor team selection decisions and the unavailability of star bowlers have severely impacted their ability to turn the ship around.