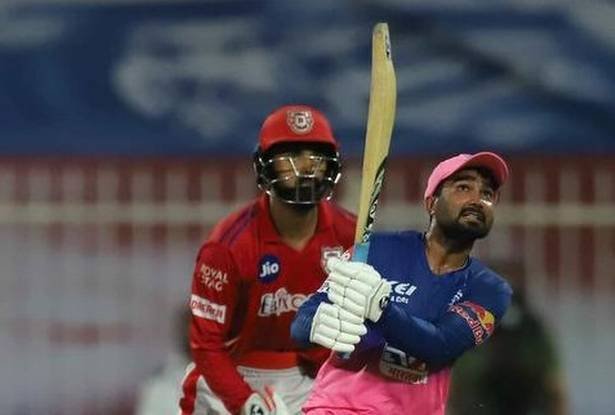 While the Rajasthan Royals batsman Rahul Tewatia was struggling with the bat mid-way through the game against KXIP last night, everyone thought he was the reason why Rajasthan would lose the game and some of the best of the cricket pundits tweeted about it as well.
But, those tweets didn't age at all as Rahul Tewatia pulled off one of the greatest comebacks in the history of T20 cricket to eventually win Rajasthan the game with a heroic effort at the end.
Even Harsha Bhogle, who is always very calculative in terms of what he says, had written Rahul Tewatia off before the 18th over of the game where everything turned upside down.
The West Indies international Sheldon Cottrell came on to bowl the 18th over to close the game for KXIP, but he was taken to the cleaners by Tewatia as the left-hander hit 5 sixes off 6 balls to bring down the required run rate from 17 per over to 10.
It was the knockout punch from Rajasthan because a required run rate of 10 was, thereafter, well within their reach and even though Tewatia got dismissed in the 19th over off the bowling of Mohammed Shami, Rajasthan easily managed to win the game by 4 wickets.
Tewatia's knock proved one thing for sure that the cricketers and the pundits can afford to make predictions about the other formats of the game, but when it comes to T20 cricket and especially the IPL, everyone should refrain from making any predictions.
Even Tewatia himself said the first 20 balls he faced during that innings was the worst 20 balls he ever faced in his life, but it was just about one hit. He just wanted to nail that one hit because he knew he wouldn't stop after he put one into the stands and that's what happened.