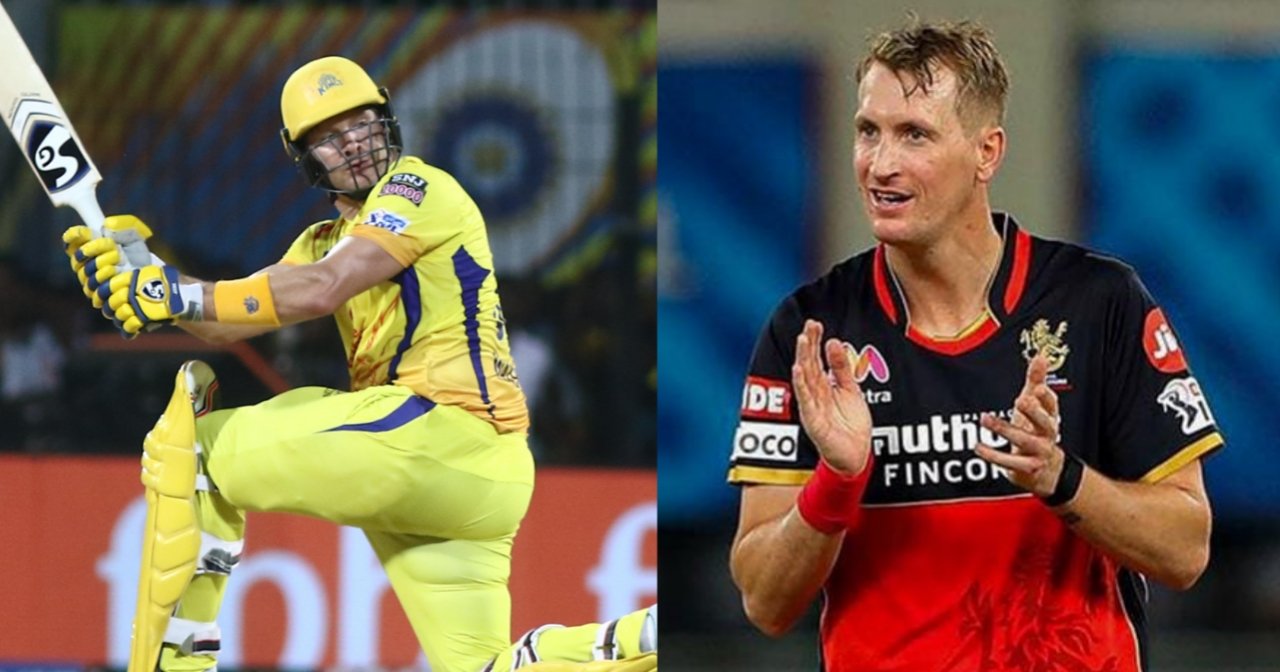 Fantasy teams are something that the IPL has made popular. Yesterday we talked about the best XI of players who played for both MI as well as RCB. Today we will look at the best team composition filled with players who have been a part of both CSK and RCB.
Openers:
Shane Watson and Brendon McCullum(c)
To get a flying start, we need some specialists who can put pressure on the bowlers from the onset. There are no better players to do this than Shane Watson and Brendon McCullum. Both players are greats of their generations and have been successful openers throughout their careers.

Watson has been phenomenal as an opening batsman in the IPL, scoring 4 tons and 10 half-centuries. McCullum boasts of an equally commanding record, scoring two centuries and 13 half-centuries at the top of the order. The Aussie was picked up by RCB during Rajasthan Royals' 2-year ban in 2015 and was bought by CSK in 2018. McCullum on the other hand played for CSK between 2014-15 and was a part of the RCB in 2018.
Middle Order:
Robin Uthappa(wk), Moeen Ali, Kedar Jadhav, and Albie Morkel
A strong middle order needs batsmen who can face the onslaught of bowlers in case of an early wicket, or maintain the momentum set by the openers. Robin Uthappa has a healthy average of 32.39 at number 3, and has scored 1425 runs at that position. He was a part of RCB for 2009-10 and was picked up by CSK this year for the 2021 season.

He could be followed by Moeen Ali, who is widely considered as one of the best all-rounders in the world. Ali has a phenomenal record in the IPL at number 4, averaging more than 37 with a strike rate of 184.16. He played for the RCB from 2018-20 and was later signed by CSK for the 2021 season.

At number 5, you could have someone like Kedar Jadhav. While Jadhav hasn't had much success in the IPL, he has the potential to hit the big shots whenever he pleases. Jadhav was a part of the RCB setup between 2016-17 and played for CSK from 2018 to 2020.

Albie Morkel is one of South Africa's all-time great all-rounders. He has a great record at number 6, with a strike rate of 172.73. The talented all-rounder would be a great pick to round off the middle order. Morkel was an integral part of the Chennai Super Kings from 2008 to 2013. He later played for RCB in the 2014 season.
Bowlers:
Chris Morris
Moving on to the most expensive pick in this season's IPL, Chris Morris is another exciting allrounder from South Africa. He has an unbelievable average of 57.33 down the order. There is no doubt that he can change the course of the match at any point. He is also a great bowler who can get wickets in crucial situations. Morris has played for CSK in 2014 and then became a part of RCB in 2020.
Tim Southee, Muttiah Muralitharan, Dirk Nannes, Samuel Badree
Any good team needs great bowlers to trouble the opposition batsmen. This team boasts of some excellent bowlers, some of which are fast bowlers and some spinners. In Tim Southee (CSK-2011, RCB- 2018-19) and Dirk Nannes (RCB: 2011, CSK: 2013) we have pure fast bowlers who are great at taking the fight to the batsmen.

The team is filled with allrounders like Shane Watson, Albie Morkel, and Chris Morris who bowl medium to fast-paced deliveries. In the spin department, we have the legendary Muttiah Muralitharan (CSK: 2008-10, RCB: 2012-14) leading the charge. Accompanying him are Samuel Badree (CSK: 2014, RCB: 2016-17), and allrounders Ali and Jadhav. Filled with all-rounders and quality bowlers, this playing XI would never run out of bowling options.