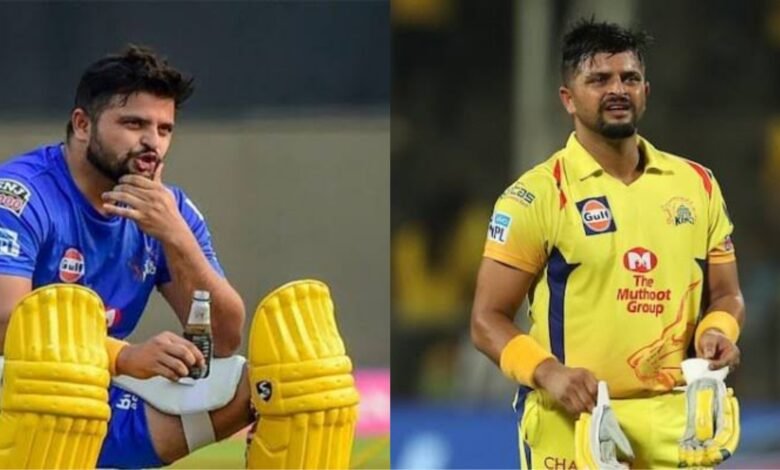 Dear Suresh Raina,
They say you either die a hero or you live long enough to become a villain. However, in your case, it was neither of both. You lived a full life in the cricketing roster and yet you were left unwanted by the IPL franchises.
However, the fans who have followed you closely across the glittering years of the tournament ennobled you with the beloved title of Mr. IPL, called you the 'Chinna Thala' of the Chennai Super Kings cannot simply come to peace with the fact that you are not a part of the Indian Premier League this time.
There are two cricketing aspects to this decision by the franchises. The first and foremost is the cricketing acumen that comprises cold hard facts without any emotional call in them. Being candid here, only the best players are sifted for a tournament that creates ripples in the cricketing fabric of the world.
Again, coming to the cold and hard calculations, one of the most important elements that play a pivotal role is a player's recent performances. Taking this parameter into consideration, you haven't played a single game since last year's IPL.
Now even if we take a look at the precursor edition of the tournament, your exploits didn't blow through the roof and you couldn't simply produce something outlandish either. It felt tame and missed the usual sting that people are used to from you.
Now the fans may argue if Dhoni can still be retained why can't you? Well, let's face facts. Dhoni won't most likely be taking the center stage anymore. He will be playing the lead role for a mentor that will allow CSK to groom their future skipper while also finding a perfect replacement for Captain Cool.
Hence, a perfect cricketing acumen would not be inclined in picking you up in their ranks. However, in India where cricket is celebrated as a religion, pragmatism goes for a walk while the emotions take the front seat.
The love that we the fans of you have in our hearts is immense. The extended legacy of brilliance that you have gifted us cannot be rivalled. The memories of onslaughts against the mighty bowlers will always be shining in the most emblazoning livery in our memories.
Before there was a Ravindra Jadeja plucking out rippers from mid-air, there was a Suresh Raina who would grab magical takes and turn the games on their heads. Those laser-like throws, those cheeky direct hits, those sudden scalps, for us they will never fade away.
Maybe, cricket will not want you to take up the willow again unless you are well-prepared for a swansong, but we the fans, for us, you will always be Mr. IPL. The man who gave the Super Kings the identity of its very existence. If Dhoni was the thinktank, you were the building block and the chief executor of all those plans.
It breaks my heart to say that we won't see you this time in the IPL unless there is a miracle but let me pen this in block letters, "SURESH RAINA, MAYBE YOU ARE FINISHED FOR THE WORLD, BUT FOR ME, YOU WILL BE THE BEST THAT THE IPL AND THE CHENNAI SUPER KINGS HAVE EVER SEEN, UNTIL GOD COMES OUT TO BAT HIMSELF."
Yours sincerely,
A crazy cricket fan of yours