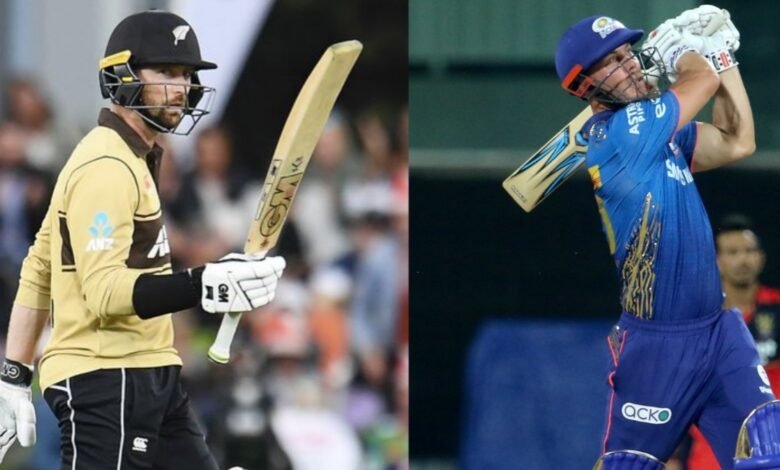 With the IPL 2022 mega auction on the horizon, speculation is rampant about which player would be retained and picked by which team. Sunrisers Hyderabad seemingly sacked David Warner in the 2021 season of the IPL. So it feels like they won't be retaining the talented Australian batsman. Letting go of Warner would give SRH a huge blow, and they would be looking for players to replace him. Today we will take a look at 5 Players SRH should target in IPL 2022 Auction if they release David Warner.
#1. Eoin Morgan
Eoin Morgan is the limited-overs captain of England's national team. However, he has had an abysmal 2021 with the KKR and is in danger of being released. SRH would be very happy to pick him up if they release David Warner. While he's not having a great season, there's no saying that he would continue to fail next year too.
Morgan is an explosive batsman and can be destructive when he gets going. He also brings a lot of experience to the team. The England skipper probably could be the game-changer that Sunrisers need.
#2. Chris Lynn
Chris Lynn was picked up by Mumbai Indians this season and has played only a single match for the team. Anyone who has watched leagues like the BBL knows how great of a batsman Chris Lynn is. He is one of the best finishers in the world and can be a huge asset to the SRH. If they release David Warner, Lynn could fill the role of an explosive batsman that Warner used to.
Chris Lynn has a strike rate of 151.06 in the BBL, which is great for the T20 format. Lynn might get a chance to showcase his talents in the Indian Premier League. This could become a win-win situation for SRH.
#3. Jason Roy
Jason Roy is one of the brightest talents from England in cricket today. He is great in limited-overs cricket, and can easily fill David Warner's shoes. Roy is someone who combines his raw skill with experience to score huge runs. He can play for the long haul or be a finisher for the team.
David Warner plays an aggressive game, and Roy can emulate that easily. He is a strong player who can accelerate whenever it's required. Roy has scored 6085 runs in the T20s and boasts a healthy strike rate of 142.47. So this makes him an easy pick for the Hyderabad franchise.
#4. Devon Conway
Devon Conway is certainly the least known player on this list, but don't let this take away from the fact that he is a great T20 batsman. The New Zealand cricketer has an incredible average of 44.35 in T20s. Conway has scored 3149 runs, with a high score of 105*. Thus, his performances make him a quality pick to replace Warner.
With a strike rate of almost 130, and 23 half-centuries to his name, Conway makes a great case for himself. He is a rising cricketer and might get his big break in the IPL.
#5. Aaron Finch
Aaron Finch was left unsold in the 2021 IPL auctions. Being the captain of Australia's T20 team, it was a bit unfortunate. Finch is a solid T20 batsman and holds 2 of the top 3 highest T20 scores in the world. SRH might let go of Australian to get another one in the mix. Finch is an explosive batsman and is a tremendous opener. So he could fit in very well with the team.
Finch has scored 9178 runs in the T20s at a strike rate of 141.53. He didn't really light the IPL on fire with his performances, but can be deadly at any given moment. He also brings the experience of captaining one of the best international teams in the world