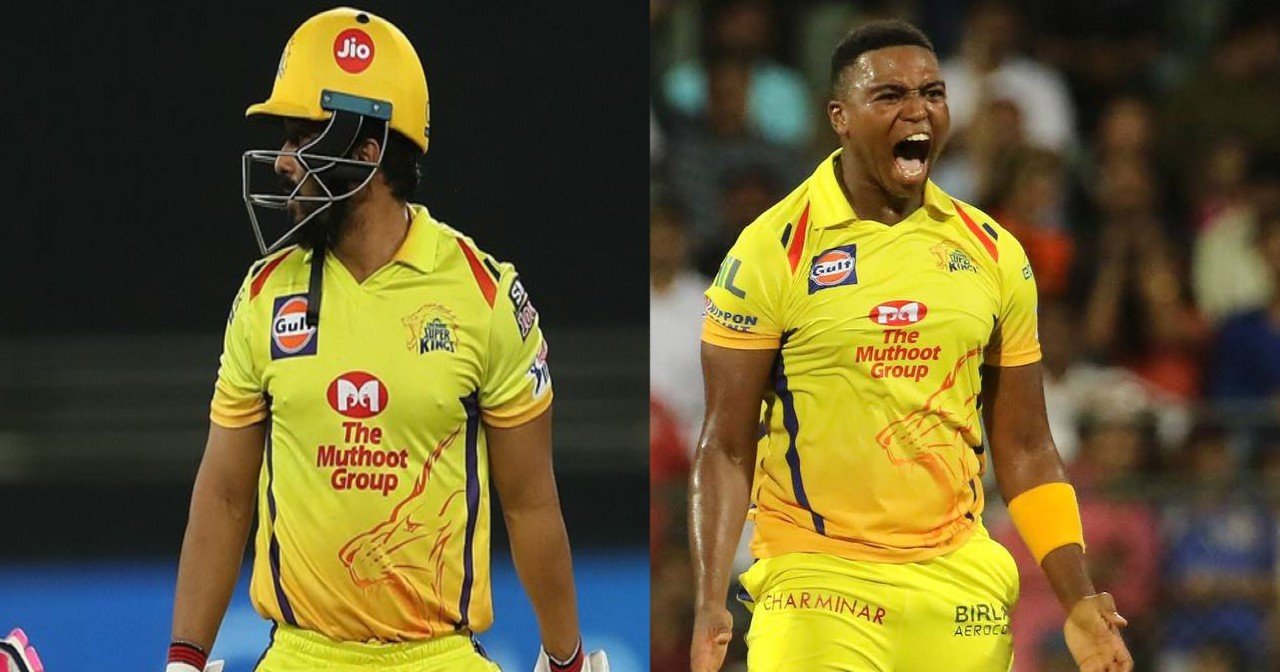 CSK might have performed well with an ageing squad in 2018 and 2019, but the way they have performed in IPL 2020, it has triggered a huge debate on social media if they should completely overhaul their squad going ahead.
While completely overhauling the squad next season is not possible because there is no mega auction in 2021, CSK will still want to release some players and buy others who will be listed for the small scale auction next year.
Here are the 5 players CSK might release at the conclusion of the ongoing IPL season –
#1 KedarJadhav
KedarJadhav seems to be well past his prime now. He is not even in India's scheme of things anymore and his performances in the ongoing IPL so far have not justified his spot in the CSK squad by any means.
Jadhav currently gets 7.8 Crore INR per season at CSK and his strike rate for the men in yellow is less than a run a ball which is unacceptable to say the least in the shortest format of the game. Also, he is not a long term investment as he is already in his mid 30s.
#2 Piyush Chawla
Piyush Chawla has been a decent IPL performer over the years for Kings XI Punjab and KKR respectively, but his first season at CSK has been dismal so far. Chawla has never been a huge turner of the ball, but his accuracy with his googlies was one of the main reasons why he was penetrative in the middle phase of the innings.
However, this season, he has not been able to disguise his googlies with as much efficiency as expected and that has resulted in him getting dropped mid way through the season in favor of Karn Sharma who is far less experienced than him. CSK might not want to keep Chawla at his current price tag and might send him back in the auction next season.
#3 Lungi Ngidi
Lungi Ngidi had started his IPL career with a bang and was CSK's most economical bowler in 2018, but he seems to have been found out at the highest level and doesn't look anywhere as stingy as he used to be at the start of his career.
There have been talks of Ngidi being traded off in the mid-season transfer window as well, but if he doesn't get traded off mid season, he is likely to go at the end of the season.
#4 Dwayne Bravo
This will be a very harsh call, but the time has probably come now to say goodbye to one of the absolute legends of IPL and probably CSK's greatest all-rounder of all time. The fact that the Bravo has lost his mojo with the bat and is playing more as a bowling all-rounder, it has reduced his worth as an overseas player in the CSK XI.
CSK will probably believe Sam Curran is a better bet than Bravo for the all-rounder's spot at this stage of his career and by dropping Bravo, they can play an extra overseas bowler or even an extra overseas batsman to enhance the firepower in their batting unit which is looking too rusty at the moment.
#5 Josh Hazlewood
Josh Hazlewood is again someone who is a world class bowler, but he is not a proper T20 bowler. His game is more suited to red ball cricket. Rather than having him in the squad and keeping him on the bench for most parts of the season, CSK would want to release him and rope another bowler in who has got the skill-set well suited to white ball cricket.
In the one game that Hazlewood played for CSK this season, he did well, but he doesn't have any special skill-set with regard to death bowling and that's why he is not able to fulfill his worth as an overseas fast bowler in the CSK XI.