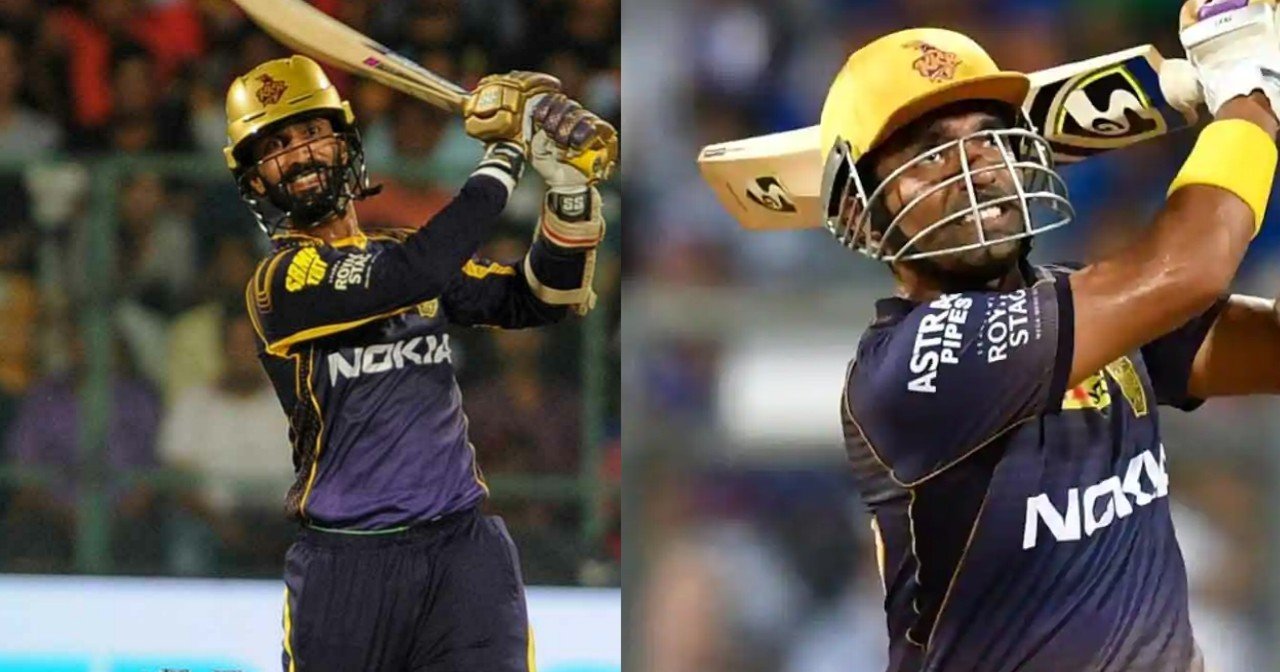 The 13th season of the IPL has started and we have seen so much action in the first ten games. Two super overs, the highest ever run-chase, low-scoring thrillers, and whatnot. It has been a treat to watch the IPL in such difficult times around the world.
In these ten games, we have also two seen centuries from two class openers and almost saw another one in the MI vs RCB game as Ishan Kishan got out on 99. Getting a hundred in the IPL or any T20 game is a difficult task. Many superstars who have played the IPL over the last 12 years have scored a lot of runs but haven't hit a century in the IPL. Who are these players? Let's have a look at five batsmen with the most runs without a century in the IPL.
#4 Dinesh Karthik
Dinesh Karthik has played all the 12 seasons of the IPL for various teams. He has had some great seasons with the bat especially for Mumbai Indians and Kolkata Knight Riders. In 184 matches, he has scored 3684 runs at an average of 26.89 and a strike-rate of 129.67.
The KKR skipper has scored over 3000 runs but hasn't been able to score a century in the IPL. He has the highest score of 97 not out. The reason for him not getting a century might be his batting position. More often than not he bats down the order which makes it difficult for a batsman to score a century from there.
#3 Gautam Gambhir
Gautam Gambhir has been one of the most prolific openers and run-scorers in the IPL. He has scored over 4200 runs in 154 games at an average of 31 and a strike-rate of 123.88 but hasn't been able to score a century in this tournament.
Unlike Karthik, his batting position isn't a reason as he has batted in the Top 3 for the most part of his IPL career. Gambhir was never a player who used to hit sixes at will. He was run accumulator who used hit that odd boundary. His strike-rate is the only reason he couldn't cross the 100-run mark in the IPL.
#2 Robin Uthappa
After Gautam Gambhir, it had to be his KKR opening partner Robin Uthappa. Uthappa was phenomenal for KKR as he scored over 600 runs in the 2014 season when he won the orange cap and KKR won the trophy. Uthappa has scored 4425 runs in 179 matches at an average of 28.54 and a strike-rate of 130.41.
Uthappa has also batted at any positions throughout his IPL career but he also opened the innings for quite some time, but still, he wasn't able to hit a century. His highest score is 87 and this year he is batting in the middle-order which means an IPL century looks a difficult task for Uthappa at the moment.
#1 MS Dhoni
The former Indian captain who is an IPL legend has scored 4476 runs in 193 matches at an average of 42.22 and a strike-rate of 137.89. These are phenomenal numbers for any batsmen coming down the order.
Dhoni never bats in the top three and always takes on the responsibility to do the difficult job that of finishing the innings. When you bat at No.5 and No.6 in a T20 game it is almost impossible to score a century as you just don't get enough balls. Still, Dhoni has the highest score of 84 not out against RCB.
Dhoni might cross the 5000-run barrier in the IPL but it would be mighty difficult for him to reach the triple-digit score in an innings.