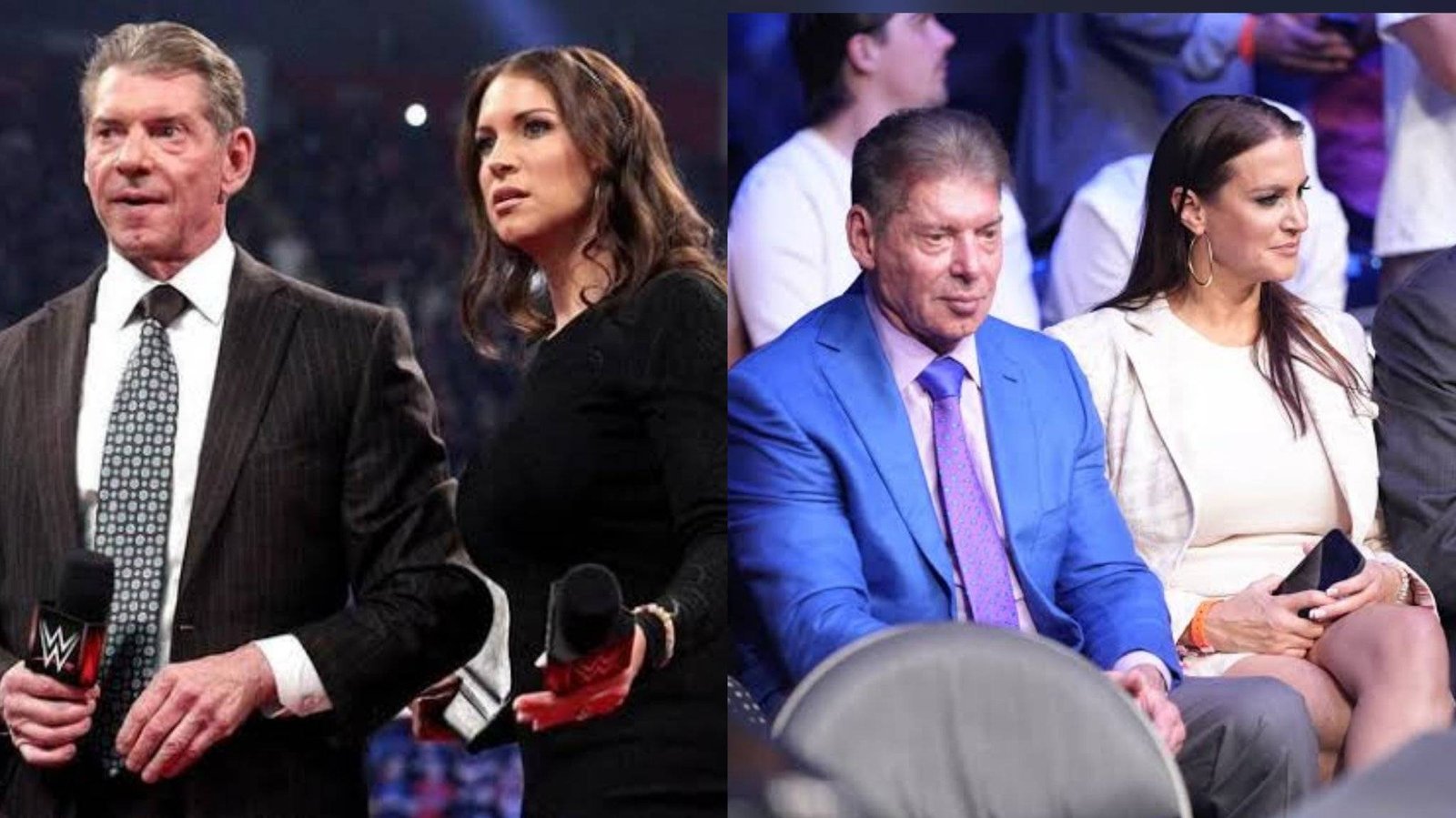 In the world of wrestling, there's been quite a shocker recently. You might remember Maven, a former WWE star. Well, he's surprised, just like the rest of us, that Vince McMahon, the big boss of WWE, didn't give the company to his daughter, Stephanie McMahon.
For a long time, fans believed that Vince would let Stephanie take over WWE someday. This belief got even stronger when Vince's son Shane McMahon left WWE back in 2010.
Now, let's fast forward to the present. WWE veteran Maven, who is 46 years old, talked about WWE merging with another big fight organization, UFC, to create something called TKO Group Holdings. And guess what he said? It's like a big shock for him that Vince McMahon didn't hand over WWE to Stephanie. Here's what Maven had to say:
"Shocking. Like, literally shocking. I was more convinced the Sun wouldn't come up tomorrow than Vince would ever let anyone have his baby. So, it's stunning for two parts, and the first part is, I'm shocked Vince would ever give up control and I'm shocked that he would ever not pass on the company to Steph or to Shane.
"That just blows my mind. Yeah, that said, business is business and I understand that you have to do what's best at the moment." [5:09-5:54]
Why did Stephanie McMahon leave WWE?
Speaking of Stephanie McMahon, she left WWE not long after Vince McMahon returned as the big boss in January 2023. Fans were caught off guard once again. This move made Nick Khan the CEO of WWE all by himself.
Stephanie announced her resignation in a tweet, saying:
"WWE is in such a strong position, that I have decided to return to my leave and take it one step further with my official resignation. I look forward to cheering on WWE from the other side of the business, where I started when I was a little kid, as a pure fan. I will always remain dedicated to WWE. I truly love our company, our employees, our Superstars, and our fans. And I am grateful to all of our partners."
Then. Now. Forever. Together. pic.twitter.com/8dqr5reIiv

— Stephanie McMahon (@StephMcMahon) January 10, 2023
Even though Stephanie is out of WWE, her husband, Triple H, who is a wrestling legend, still plays a big role in the company. He's currently the Chief Content Officer and the Head of Creative for WWE. So, in the world of wrestling, things can get pretty surprising and unpredictable. We'll have to wait and see what's next for WWE under Vince McMahon's continued leadership.