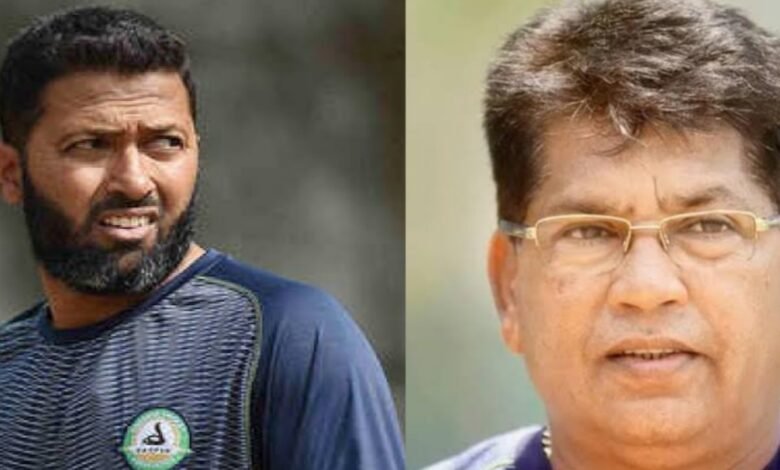 Wasim Jaffer has asked the Kolkata Knight Riders (KKR) players to watch the Indian movie "Chak de India" to understand the coaching style of their newly appointed coach Chandrakant Pandit.
Chandrakant Pandit, after having plenty of success in India's domestic cricket, was appointed the head coach of Kolkata Knight Riders yesterday. This is the first time that Pandit is going to be involved with any IPL team as a part of their support staff.
The reason why the IPL teams have been a little circumspect about appointing Chandrakant Pandit as the head coach is because Pandit likes to coach with utter control and with him in charge, it's always a coach's team and not necessarily the captain's team.
While that dominating style of coaching works very well in the domestic circuit with the lesser known players, the coach of an IPL team has to deal with international superstars and man-management skills are just as important in the IPL as the actual coaching skills.
Chandrakant Pandit replaces Brendon McCullum as Kolkata Knight Riders head coach. Waiting to see if his method will work in the IPL too. Promises to be fun.

— Ashish Magotra (@clutchplay) August 17, 2022
Wasim Jaffer has played under Chandrakant Pandit at Mumbai and Vidarbha
As far as Wasim Jaffer is concerned, nobody knows Chandrakant Pandit's coaching style better than him because he played under Pandit at Mumbai and then when Pandit became the head coach of Vidarbha, Jaffer played for Vidarbha as well. The duo won the Ranji trophy with both teams and Pandit then recently replicated his Ranji trophy success with Madhya Pradesh too.
The reason why Jaffer mentioned the movie "Chak de India" while talking about the coaching style of Pandit is because the hockey coach in the movie Chak de India, the role of whom was played by the Indian movie star Shahrukh Khan, was also a very dominant coach, but he delivered the results for his team despite working with dominance.
Incidentally, Shahrukh Khan is also the co-owner of Kolkata Knight Riders, the team which Chandrakant Pandit will be in charge of in the next IPL.
Happy for Chandu bhai! To the KKR players unfamiliar with his coaching style, I'd suggest watching @iamsrk in Chak de India will help 😉 #IPL https://t.co/myaxTQyzUe

— Wasim Jaffer (@WasimJaffer14) August 17, 2022