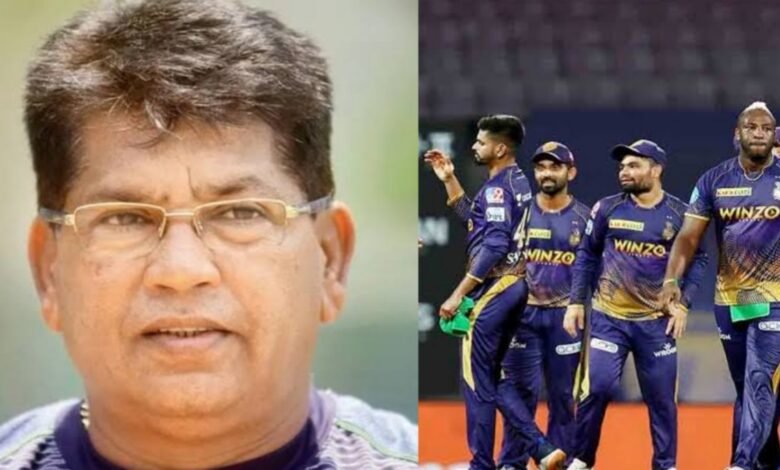 Kolkata Knight Riders have appointed a new Head Coach for the franchise. Chandrakant Pandit, who recently led Madhya Pradesh to the Ranji Trophy victory, will be the franchise's new coach. Here, we take a look at the reason why KKR has appointed a new Head coach for IPL 2023.
The reason for KKR appointing a new Head Coach for IPL 2023
Usually, IPL teams have opted for former overseas cricketers to fill the role of a Head Coach. Performers in the Ranji Trophy have hardly been given the chance to showcase their skills from a coaching point of view. However, KKR has done something different by hiring Chandrakant Pandit.
It needs to be noted that Brendon McCullum was the team's Head Coach until recently. However, a few months ago, he got a role with England Test Team as the Head Coach. Hence, he had to resign from his position in KKR. With the job vacant, KKR took the call to hire Mumbai-born Chandrakant Pandit.
🚨 We have a new HEAD COACH!

Welcome to the Knight Riders Family, Chandrakant Pandit 💜👏🏻 pic.twitter.com/Eofkz1zk6a

— KolkataKnightRiders (@KKRiders) August 17, 2022
A firm challenge for the veteran coach
Chandrakant Pandit will have his hands full for the upcoming seasons of IPL. KKR got it wrong at IPL 2022 Mega-Auctions by not filling certain positions with the best resources. Although they had a fine start to IPL 2022, they then failed to do well. Eventually, they had to drop out of the race for the playoffs.
Having won Ranji Trophy with teams such as Vidharba and Madhya Pradesh, Chandrakant Pandit is known for bringing out the best of relatively unknown cricketers. While this will be useful for the franchise, making the likes of Venkatesh Iyer, Varun CV and Nitish Rana fulfil their potential will also be one of the agendas. It needs to be seen how this appointment would go about for the franchise. The first task for the new coach will be to prepare for the trade window and the IPL 2023 Auctions.