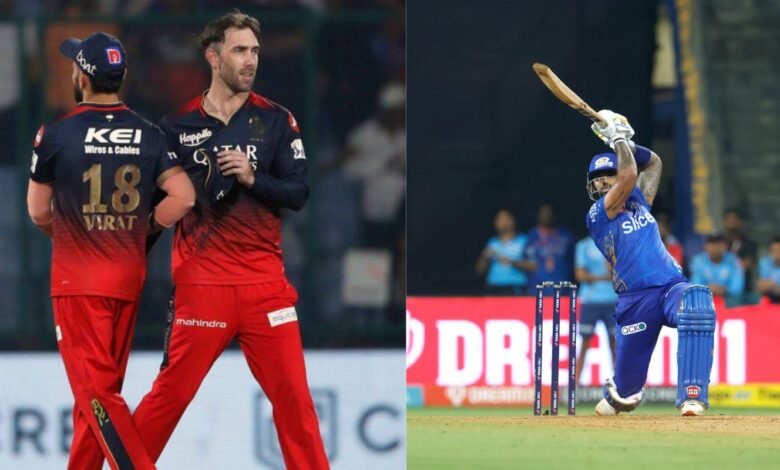 Mumbai Indians defeated Gujarat Titans on Friday to further improve their chances of qualifying for the playoffs. On the other hand, the chances of other teams have taken a beating after Mumbai's win. Here, we take a look at the qualification scenario for RCB after Mumbai Indians beat Gujarat Titans
Qualification scenario for RCB
If RCB can win their remaining three games and reach 16 points, there is a chance they could qualify. However, they need to ensure that they improve their NRR so that they don't drop out due to a small margin.
On the other hand, RCB also has a chance to qualify for the playoffs with 14 points. This means that they could also afford to win one more loss. However, they must win against Rajasthan Royals and also, RR must lose one more game for RCB's chances to improve. Delhi Capitals must defeat PBKS and LSG should also lose two more encounters for RCB to find a way into the playoffs.
It looks unlikely that the team will qualify
RCB has mathematical chances to reach the playoffs of IPL 2023. However, it is important that they win their games to get a chance to reach the Top 4. This is where the biggest problem lies for RCB right now. The team is in poor form and it won't be an easy job to defeat RR, GT & SRH, all the teams which are doing well right now.
It is critical that the bowling unit steps up soon for the franchise. Even Mohammed Siraj has dropped his form and since he is not collecting wickets in the powerplay, the bowling unit is struggling. The batting also needs to do well, especially in the middle order. This area of the squad has been poor this season and if it is not corrected now, RCB could be out of the tournament soon.