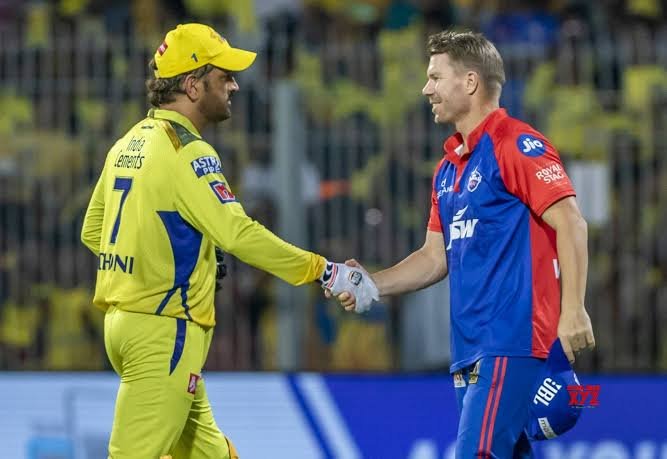 Chennai Super Kings (CSK) have been one of the most consistent teams in IPL 2023 so far, with 15 points from the 13 games that they have played. But the yellow army has still not qualified to the playoffs and the way things stand right now, they need to win their last game against Delhi Capitals to finish in top 4.
But if certain results go their way, CSK might be able to make their way to the playoffs even if they lose to Delhi Capitals. For Chennai to qualify to the playoffs of IPL 2023 before their last game, there has to be a scenario where there is a possibility of only four or less teams finishing the league stage with more than 14 points.
IPL 2023 Qualifications scenario for CSK – Chennai Super Kings
That scenario can come to the fore tonight if Royal Challengers Bangalore (RCB) loses to Sunrisers Hyderabad (SRH). Among the other teams, KKR can't get to more than 14 points anymore, neither can Rajasthan Royals and Punjab Kings. SRH and Delhi Capitals are already out of the tournament.
So, only 5 teams can finish with more than 14 points now and that number can come down to 4 if RCB loses to SRH tonight. RCB's loss to SRH will mean that RCB will become the 6th team in the table with no prospects of reaching above 14 in their points' tally and once that happens, CSK and Lucknow Super Giants (LSG) with 15 points each will automatically qualify to the playoffs.
Gujarat Titans are already guaranteed to top the table, as they have 18 points and no other team can get to 18 points now. CSK and LSG, if both of them win their respective last games, will get to 17 points, but will still remain one short of Gujarat Titans, even if the Titans lose their last game.
RCB's loss to SRH, if that happens, will also mean that Mumbai Indians will be able to qualify to the playoffs if they win their last game, as they will get to 16 points in that scenario. But if RCB loses tonight and Mumbai also loses their last game, then there will be scenario where 2 or 3 teams will finish with 14 points and Net Run Rate (NRR) will decide which team ends at 4th place.
Currently Mumbai's net run rate is negative and they will most likely be out of the tournament if they lose their last game. RCB's and Rajasthan Royals' net run rate are, however, positive and very close to each other. These two teams have a real possibility of qualifying to the playoffs of IPL 2023 with even 14 points.