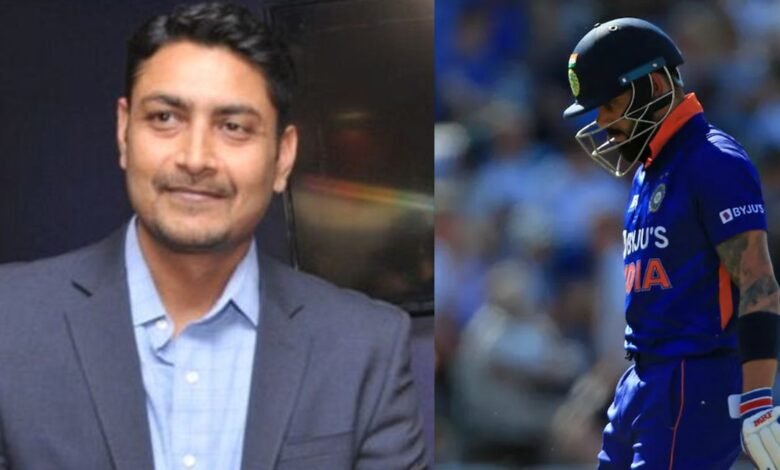 Deep Dasgupta, who used to keep wickets for India, thinks that Virat Kohli might not be as far from runs as people think. The 33-year-old is in a tough spot because his spot in the T20 World Cup in 2022 is at stake.
The former Indian captain has been in great touch more than once, but he hasn't been able to turn it into a big score. In recent years, Kohli's time at the crease has often been ruined by strange outs and good bowling.
What did Deep Dasgupta say about Virat Kohli?
Deep Dasgupta told Jagran TV, after saying that Virat Kohli hits the ball "beautifully,"
"In T20s, you have to take risks. Sometimes they pay off, and sometimes they don't, but Virat is hitting the ball very well. People are worried about his form, but I think he only needs one good inning to get back on track. Virat is one of India's best players ever. No question about it."
Dasgupta went on to say that Kohli does not look like a batter who is out of form.
"Virat is having a hard time right now. Take what he did yesterday as an example: his flick, the straight drive, was just amazing! He doesn't look like he's out of shape when he plays. I don't think he made a bad shot yesterday; it might have just been his luck."
Kohli was in great touch in the third T20I against England, which just ended at Trent Bridge in Nottingham.
With a huge goal in sight, the best batter went after it aggressively from the start. After hitting one four and one six, Kohli was caught inside the circle by Jason Roy for 11.
During the next ODI series against England, Virat Kohli will have a chance to get back to scoring runs. Due to a groin strain, he may not be able to compete in the first ODI on July 12.