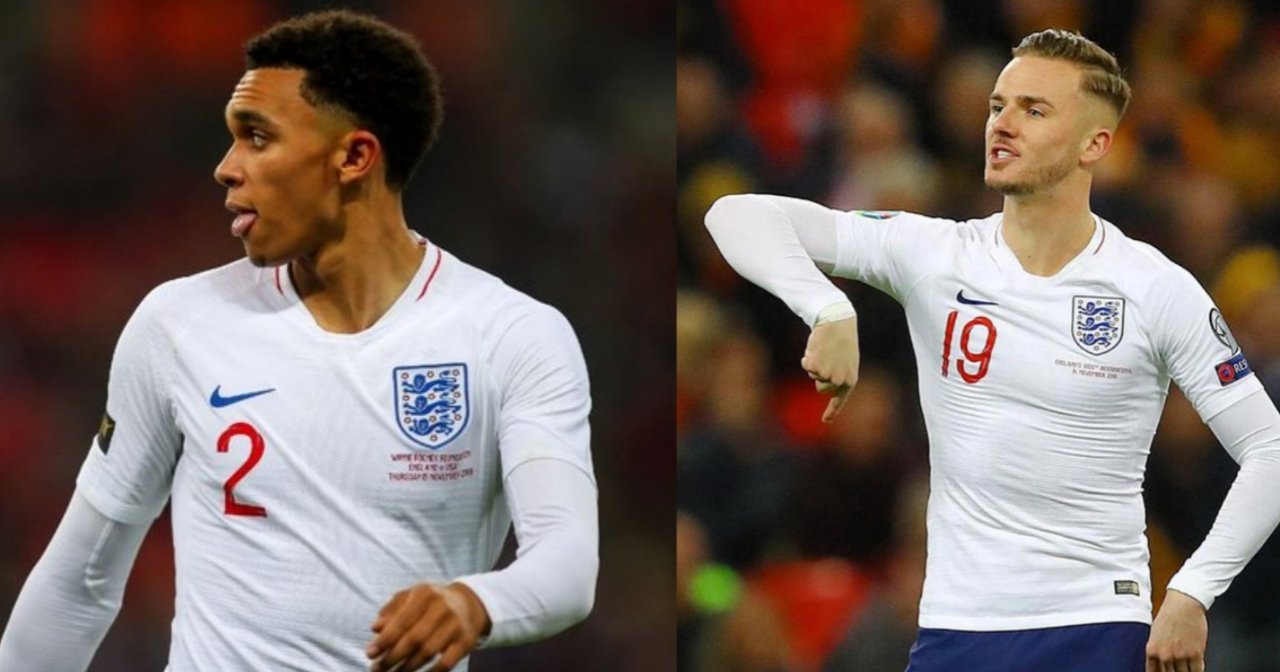 EURO 2021 is just around the corner and Southgate must be scratching his head while trying to pick a 23 member squad for the tournament. The amount of talent English football possess right now is staggering and it will be a tough task to pick just 23 players. Southgate will be forced to leave out a few bright young talents and also some veterans. In this article, we will look at five good footballers from England who might not be picked for EURO 2021.
#5 James Ward-Prowse
The Southampton midfielder is a gifted set-piece taker and capable of running hard for 90 minutes. Out of the 17 free-kicks he has taken this season, he has scored four and could add more to his tally by the end of the season.
Ward-Prowse is currently enjoying the most productive season of his career with 7 goals and 6 assists. But there is a significant chance that he might not make it to the final EURO squad since England already has players with similar qualities.
#4 Bukayo Saka
Saka at the age of just 19, has started 26 games for Arsenal and scored five goals. The most impressive aspect of his game is his versatility as he has played as a wing-back and across the midfield. Saka could add dynamism and unpredictability to England's attack as an inverted winger. However, it is clear that Southgate does not believe Saka is experienced enough to feature in high profile tournaments.
Experts believe Saka needs to spend more time working on his finishing and passing inside the box. He also needs to get consistent chances in a single position rather than drifting across the attacking line.
#3 James Maddison
A year ago it was a given that Maddison would feature for England in the EURO 2020. His performances for Leicester as an attacking midfielder was impressive as was his creativity and passing. However, he has gradually become out of favour due to injuries.
Maddison still has outstanding numbers in the Premier League with eight goals and five assists in just 12 starts. But Jack Grealish has played more games and gives England the option of fielding a wide creative player. Maddison must also prove his fitness first by playing consistently for Leicester to make it to the England squad.
#2 Jesse Lingard
It is amazing what a change of club can do for a player as demonstrated by Jesse Lingard's resurgence at West Ham United. At Manchester United, Jesse had become an outcast and he was trolled by everyone for his lack of goals. Under David Moyes, Lingard is playing with renewed energy and vigour.
He has also scored some astonishing goals, such as his volley against Arsenal. He did get a call-up to the England squad but the presence of Mason Mount makes it difficult for Jesse to feature in EURO 2021.
#1 Trent Alexander-Arnold
England squad for EURO 2021 will have several gifted talents but none of them can claim to have more footballing skill than Alexander-Arnold. The numbers Arnold has posted in previous seasons is nothing short of astonishing. In 18/19 PL, Arnold provided 12 assists for Liverpool while in 19/20, the number increased to 13 assists.
But he has faltered this campaign and the absence of Van Dijk has increased his defensive woes. Also, Kyle Walker, Trippier and Reece James have all had solid campaigns and are touted to replace Alexander-Arnold in the England squad. His exclusion will surely create a lot of controversies as even his biggest critics can never question his ability.