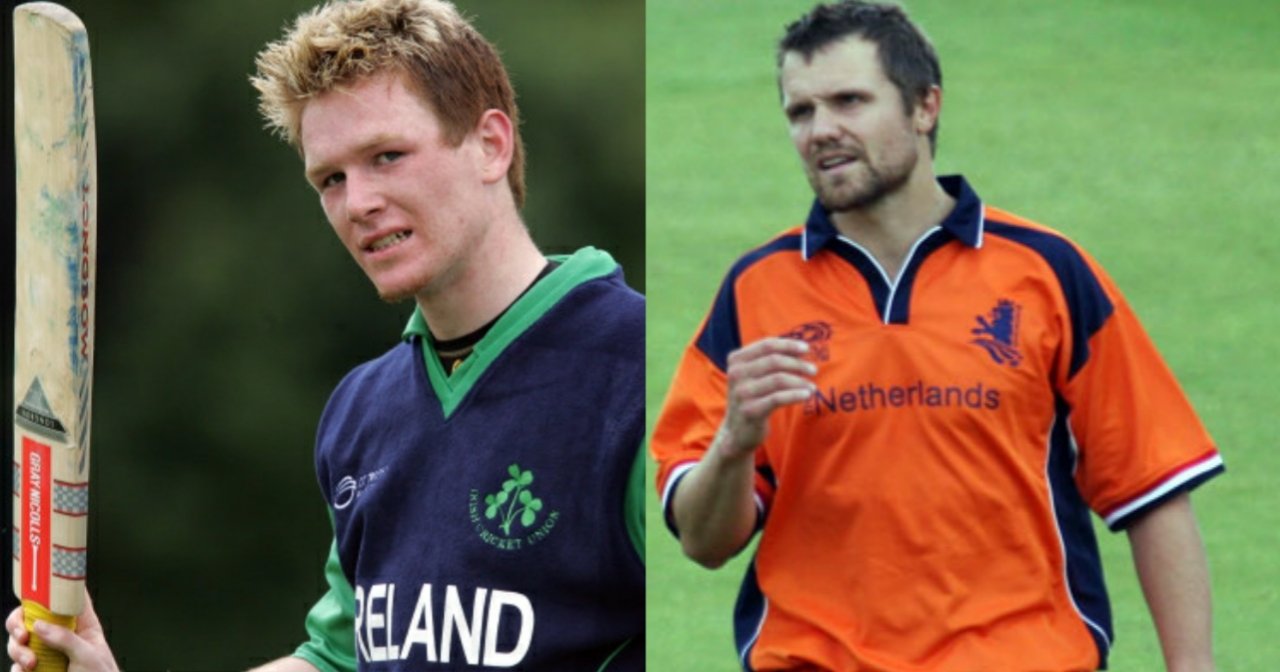 We have heard that cricketers represent various franchises or various T20 teams, some players represent various State teams as well but do you know the cricket players who have represented multiple countries in International Cricket? So, let's have a look at 7 players who have done that.
7. Mark Chapman
Many cricket fans might know about this cricketer but this young man has played international cricket for two countries. Chapman who currently plays for the Blackcaps had started his career with Hong Kong.
The 26-year-old left-handed batsman was born in Hong Kong and was eligible to play for New Zealand as he had a dual passport. He played for Hong Kong from 2014 to 2016 and then moved to New Zealand in 2018. He was one of the few batsmen to score a hundred on his ODI debut.
6. Jr. Hayden Walsh
Hayden Walsh is a right-arm leg-spinner who has represented two countries at the International level. He started in his birth country that is the USA for which he played one ODI and 8 T20Is but later on moved to the West Indies.
In the last year's CPL, he was pretty successful due to which he was part of the West Indies team which toured India in winter last year. He has impressed many greats with his bowling, and he can be one for the future.
5. Kepler Wessels
Kepler Wessels who finished his cricket career as a South African batsman started it with being an Australian. He made his debut in 1982 against his arch-rivals and scored a hundred in his first Test.
In 1991, when South Africa started playing cricket once again, he was a part of that team. He even captained the South African team and played till 1994. He currently works as a commentator for Supersport in South Africa.
4. Ed Joyce
Ed Joyce is a left-handed batsman who represented two different countries in two different World Cups. He represented the England Cricket Team in the 2007 World Cup. In 2010, he started playing for Ireland, and coincidentally he made his debut for Ireland against England.
He represented Ireland in the 2011 and 2015 World Cup. Joyce retired from international cricket after playing the debut Test for his country.
3. Dirk Nannes
Dirk Nannes who is famously known for getting injured in the IPL due to which Chris Gayle got a chance, has represented two countries at the international level. The left-arm fast bowler started his T20 career by playing for the Netherlands.
Due to his dual citizenship, he was eligible to play for Australia. He went on to play his only ODI for Australia against Scotland. Nannes works as a commentator around the world.
2. Luke Ronchi
Luke Ronchi is a wicket-keeper batsman who played for both Australia and New Zealand at the international level. Ronchi was born in New Zealand but moved to Australia when he was young. He started playing as a wicket-keeper batsman for Australia in 2010.
Later on, when he wasn't getting chances with the Australian team, he moved back to New Zealand and got a chance to play in 2013. Ronchi represented New Zealand in the 2015 World Cup and was fairly successful.
1. Eoin Morgan
The famous England limited-overs captain who has won the World Cup for England has played for two countries at the international level. Morgan made his ODI debut for Ireland way back in 2006. He was a part of the Irish team in the 2007 World Cup and played a total of 23 ODIs for Ireland. Later on, he moved to England to play for the English cricket team.
He was picked in the England team in 2009. In the last couple of years, he has changed the England ODI and T20I team completely, and they are one of the best in the world. Recently, Morgan scored a hundred against his old team – Ireland!