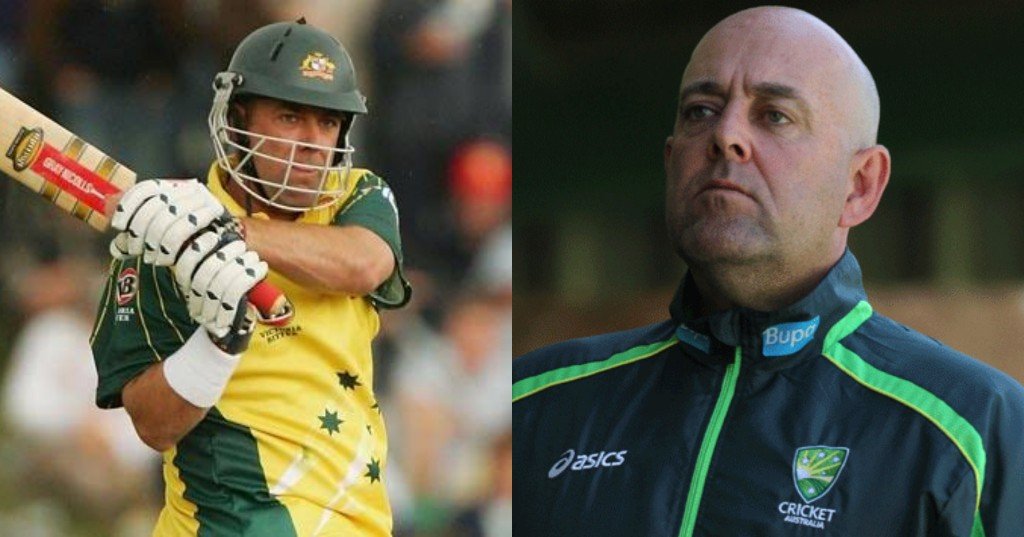 Winning the World Cup is a prestigious honor in any sport. Some players have been part of multiple successful World Cup campaigns, while some greats were unfortunate to miss out on winning the big one.
Today we will take a look at the only 2 cricketers in the world who were lucky to win the World Cup as a player, and coached a team to World Cup glory.
#1 Darren Lehman
Former Aussie coach Darren Lehmann played his first World Cup match in 1999. He was a part of the World Cup winning outfit. Although Australia became world champions, Lehman didn't shine much. He scored a single half century in the tournament, scoring only 136 runs. Lehmann couldn't bowl much due to the high bowling quality in the squad.
Lehmann was also a part of the 2003 World Cup-winning squad. He had a better showing this time around, scoring 224 runs and picking up 6 wickets. Australia had dominated the tournament, remaining unbeaten throughout their journey to the finals.
In 2015, Darren Lehmann scripted history when he became the only second person in the world to win a World Cup as a player and then as a coach. Taking charge as the coach in 2013, Lehmann produced incredibly results, coaching the team to two Ashes victories, and a World Cup trophy in 2015. He has since resigned from his position after the infamous 2018 Australian ball-tampering scandal.
#2 Geoff Marsh
The Marsh family is one of the most successful ones in Australian cricket. Geoff Marsh was a legendary Australian opener, and his sons Mitchell and Shaun Marsh have enjoyed great success at the highest level of Australian cricket.
Marsh made his World Cup debut in the 1987 edition of the tournament. His star shined brightly alongside his opening partners as they dominated the bowlers throughout the championship. Marsh scored 428 runs from just 8 games, and was the third highest run-getter in the tournament. Australia won the 1987 World Cup comfortably.
Marsh went on to coach the legendary Australian team, dubbed as the 'Invincibles'. The team consisted of talents like Shane Warne, Glenn McGrath, Steve Waugh, etc. Australia were the strong favorites to win the 1999 World cup, and did so in convincing fashion. Adam Gilchrist displayed a great sense of batting, scoring a crucial 54 runs in the final. In the bowling department, Shane Warne demolished Pakistan by picking 4/33 in his 9 overs.
After this victory, Geoff Marsh became the first person to win a World Cup as a player and one as a coach.