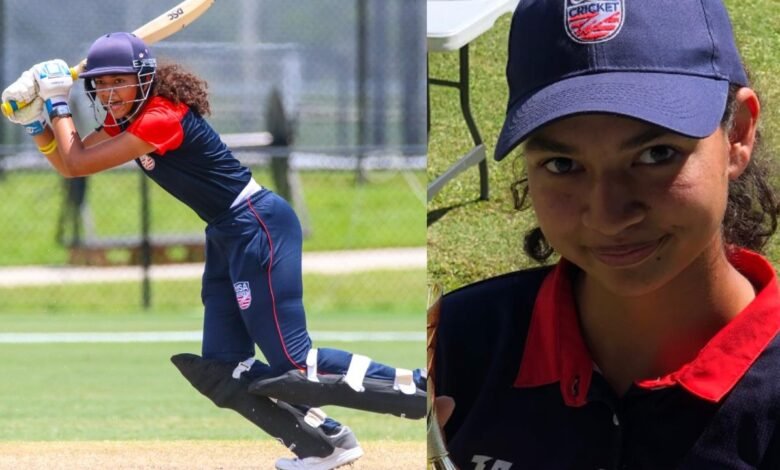 The ICC Women's U-19 T20 World Cup is currently underway, where the girls aged below 19 are competing against each other in the shortest format of the game. The mega event aims to increase the popularity of women's cricket and give more opportunities to the females in this sport. To ensure there is enough reach to newer nations, the ICC has planned a 16-team tournament.
One of the 16 teams is the United States of America cricket team. As many fans would know, cricket is not so popular in the USA, which is why there are more than Indian origin players in the team than the original residents of the country. The entire USA squad for the ICC U-19 Women's T20 World Cup is of Indian origin. Their captain's name is Geetika Kodali, while the name of the two wicket-keepers are Pooja Ganesh and Anika Kolan.
Fans should note that Kodali, Ganesh and Kolan are of Indian origin, but they were born in the United States of America. There are two such players in the squad of the USA team for this mega event who were born in India only. Here is a list of the two names:
1. Snigdha Paul is playing for USA in ICC Women's U-19 T20 World Cup
📡Three Young USA Women's Players to Star in Maiden Women's Caribbean Premier League & 6ixty Tournament

Geetika Kodali, Snighda Paul and Isani Vaghela have all been signed in the inaugural edition of the Women's @CPL that gets underway next week!

MORE: https://t.co/JXO4zdX2z5 pic.twitter.com/uScZl48G9Z

— USA Cricket (@usacricket) August 16, 2022
Snigdha Paul is one of the two India-born cricketers present in the USA squad. Paul is a 16-year-old all-rounder who bowls right-arm medium pace. She was born in Lucknow, Uttar Pradesh.
Paul also has the experience of playing for an IPL team owned-franchise. She represented the Barbados Royals Women in the inaugural season of women's Caribbean Premier League.
2. Taranum Chopra
🧢 We had a remarkable 6 debutants today who played a senior international match for the first time!!

Congratulations to T20I Cap-holders numbers 2⃣4⃣ – 2⃣9⃣

Bhumika Bhadriraju
Disha Dhingra
Prithi Iyengar
Ritu Singh
Snigdha Paul
Taranum Chopra#WeAreUSACricket🇺🇸 pic.twitter.com/wywi7KNjox

— USA Cricket (@usacricket) September 10, 2022
Another India-born player who is representing the USA at the mega event is Taranum Chopra. She was born in Haryana, India. Like Paul, Chopra is 16 years old. She is an all-rounder, who bowls right-arm off-spin.