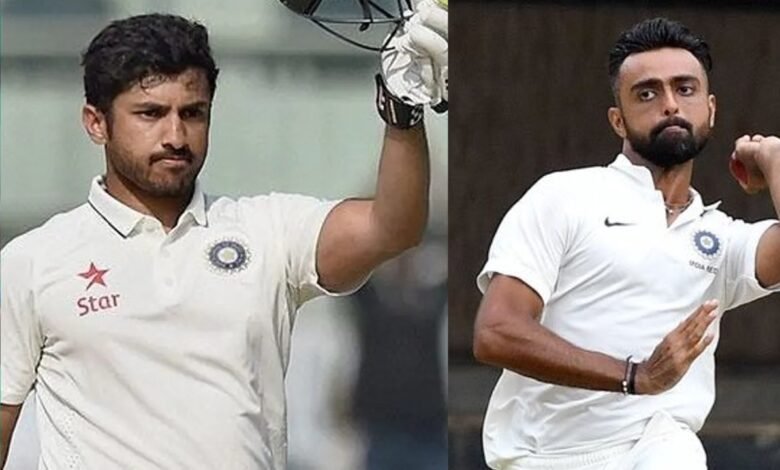 Veteran pacer Jaydev Unadkat has earned his place in the Indian Team. He will replace Mohammed Shami in the Indian Test squad for the Bangladesh series. It was a long-awaited comeback for Unadkat and even Karun Nair, although not direct, reacted to it. Here, we take a look at how Karun Nair reacted after Jaydev Unadkat makes a comeback to Indian Team.
Jaydev Unadkat makes a comeback to the Indian Team
It was as a 19-year-old, 12 years ago, that Unadkat made his debut for Team India in Tests. After that one game, the Saurashtra pacer never got a chance to play for India in Tests. This is despite Unadkat being in top form in Ranji Trophy. In fact, a few seasons ago, he broke the record for most wickets taken by a pacer in a single Ranji Trophy season.
The player recently captained his team to a win in the Vijay Hazare Trophy. Apart from doing well with the ball, Unadkat also is now a decent batter in the lower order. Therefore, it was a well-deserved return for him to the Indian squad.
Dear red ball, please give me one more chance.. I'll make you proud, promise! pic.twitter.com/ThPUOpRlyR

— Jaydev Unadkat (@JUnadkat) January 4, 2022
Karun Nair reacts
Meanwhile, Karun Nair is also someone who has suffered a similar fate to that of Unadkat. After the brilliant triple hundred, he hardly got chances in the Indian Team. However, unlike Unadkat, Karun has been inconsistent in domestic cricket. Here is what he posted today on Twitter:
Dear cricket, give me one more chance.🤞🏽

— Karun Nair (@karun126) December 10, 2022
The middle-order batter was not considered for the white-ball formats by Karnataka this season. It was a big blow to the cricketer. Even for the Ranji squad, he has not been selected. After all of this happened, it seems he was motivated to make a comeback. With this, it may not be a surprise if Karun looks for opportunities in other states next season. He will hope to make a strong comeback as he still has age on his side.