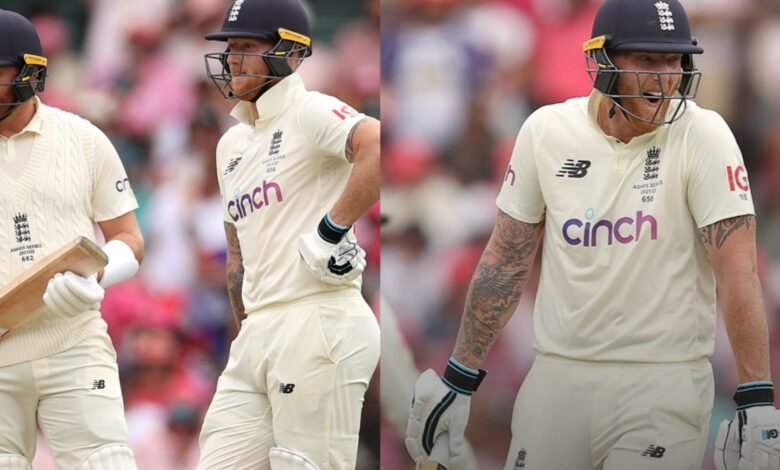 On Day 3 of the ongoing Sydney Test, a bizarre incident occurred that drew reactions from many across the globe. Cameron Green's delivery managed to hit Ben Stokes' stumps but surprisingly, the bails were not dislodged. In this article, we take a look at Cameron Green's delivery that hits the stumps but doesn't disturb the bails in Ashes 2022.
The ball hits stumps but doesn't disturb bails
Almost every day, there is one or another incident that is calling for ICC to make a few changes to the playing rules. Day 3 of the Sydney Test in the ongoing Ashes gave another decision for ICC to consider.
In England's first batting innings, a delivery by Cameron Green hit the stumps. This was after the Aussie all-rounder beat his English counterpart. However, despite the delivery hitting the stumps at a decent pace, the bails were not disturbed. Hence, as per rules, Ben Stokes was not out. Even he was surprised by the incident that took place. Here is a look at the event:
UNBELIEVABLE #Ashes pic.twitter.com/yBhF8xspg1

— cricket.com.au (@cricketcomau) January 7, 2022
Including bigwigs like Sachin Tendulkar and Shane Warne opined that there is scope for a rule change. Interestingly, as pointed out by many, if the ball had instead hit Stokes' legs, he would have been given out LBW.
Australia in driver's seat
Compared to the previous matches, England has had a better batting performance in this game. Thanks to the fifty by Ben Stokes and the century by Jonny Bairstow, England avoided the follow-on. However, with just three wickets down, the team is still trailing by 158 runs. Hence, Australia can still fancy their chances in the encounter. That said, with Jonny Bairstow still at the crease, England can force a draw if the likes of Stuart Broad survive with the bat for a few overs. Hence, the game is nicely poised at the moment.