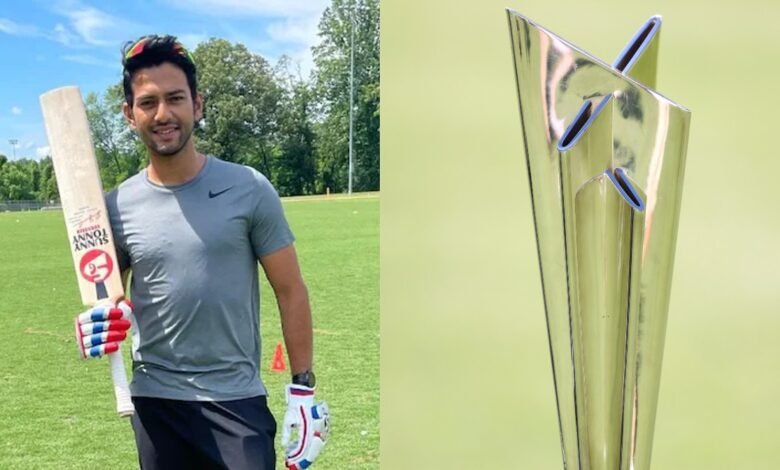 The United States of America made history by qualifying for the 2024 edition of the ICC T20 World Cup. For the first time in cricket history, fans will witness a team from the USA competing in the T20 World Cup 2024. The reason behind it is that the USA has secured the hosting rights for the mega event along with its neighbors West Indies.
The International Cricket Council announced yesterday that both USA and West Indies have automatically qualified for the ICC T20 World Cup. It is a big achievement for the American cricket team because they will get an opportunity to compete with the best teams in the world.
In the ICC T20 World Cup last year, fans saw the rise of the teams from Namibia, Scotland, Papua New Guinea and Oman. Namibia played their first ever T20I matches against Pakistan, New Zealand and India during the mega event. That exposure would have helped the players.
Similarly, even the USA team can benefit from this mega event. Many youngsters will get a chance to see the best players in the world play live at the stadiums.
"In June 2024, the ICC Men's T20 World Cup will go somewhere it has never been before, with USA hosting the event alongside the West Indies, which staged the tournament in 2010," a press release from the ICC stated. 
Fans on Twitter react as USA will play in ICC T20 World Cup 2024
Many former Indian, Pakistani, Sri Lankan and South African players have shifted to the USA. Even the 2019 World Cup winner Liam Plunkett has moved to the country along with New Zealand's star all-rounder Corey Anderson.
Fans should expect a star-studded squad from the USA in their first-ever mega event appearance. Here's how the fans on Twitter reacted after seeing the USA team qualify for the big event.
USA qualified for the next t20i WC

So Unmukt Chand may play against India then 😄 @UnmuktChand9 pic.twitter.com/oqmorWbib5

— Bibhu (@Bibhu224) April 11, 2022
USA and West Indies have automatically qualified for ICC T20 World Cup 2024 as they're the host.

— Mufaddal Vohra (@mufaddal_vohra) April 10, 2022
HUGE NEWS!!!

The @ICC has today confirmed automatic qualification for #TeamUSA🇺🇸 as co-host of ICC Men's T20 World Cup 2024 alongside West Indies!!

FULL DETAILS➡️: https://t.co/2y8kc4k7ty#T20WorldCup🏏 #WeAreUSACricket🇺🇸 pic.twitter.com/KDc26Rjyk1

— USA Cricket (@usacricket) April 10, 2022
As it stands, the teams competing in 2024 T20 WC will be Ind, Pak, Aus, Eng, SA, NZ, SL, BAN, AFG, WI, USA, ZIM, Two out of Ireland/Scotland/Netherlands, Namibia (Sure), One out of Uganda/Kenya, UAE (Sure), One out of Nepal/Oman. Canada (Maybe), PNG (Sure)

— Karthik Raj (@kartcric) April 11, 2022
Great news……we need more and more competitive teams in cricket…….hope cricket flourishes in the USA 🙂 .

— Shriram Kharade (@shriram_kharade) April 10, 2022
That is some NEWS

and we at #HomeofT20 are super-excited to cover that #T20WorldCup

— Home of T20 (@HomeofT20) April 10, 2022
So we will get to see @UnmuktChand9 playing against India

— Indraj 🇮🇳 (@IndrajOfIndia) April 10, 2022
Yeh so excited to see USA hosting the World Cup can't wait to see the beautiful ground of Florida and some other stadiums too .
Excited to see the talent coming out of @MLCricket to represent USA 🙌❤️🥳 https://t.co/LzqiWY97Bv

— Samish Santhosh (@Samishsanthosh1) April 11, 2022
Unmukt Chand,Corey Anderson,Rusty Theron,Xavier Marshall etc

WC ain't ready for USA what say @VarunSrh https://t.co/9bGV5ciIQB

— Prasanna Balakrishnan (@PrasannaBalakr2) April 10, 2022
Only time USA have featured in an ICC event was back in 2004 Champions Trophy

USA played against Australia and New Zealand. Nathan Astle scored a 100 while USA were bowled out for 65 vs Australia https://t.co/aXkjGFUvDT

— Arnav Singh (@Arnavv43) April 10, 2022