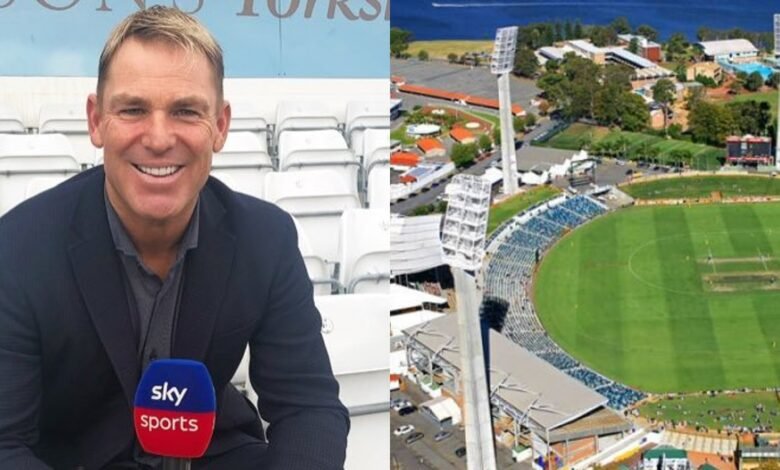 Earlier this week, Cricket Australia (CA) announced that Perth will not host the Ashes final. Since then, there has been a widespread debate going around regarding the topic. As Perth loses the fifth Ashes Test owing to stringent COVID travel restrictions, in this article, we take a look at what Shane Warne had to say about it.
Perth loses the fifth Ashes Test
Earlier this week, there was an announcement by Cricket Australia regarding the news. It read, "Cricket Australia has confirmed the fifth Vodafone Ashes Test won't be staged in Perth as originally scheduled due to Western Australia's stringent COVID-19 travel restrictions."
After the emergence of the new Omicron variant, Western Australia stuck to its rules that no COVID quarantine rules will be changed. Hence, after finishing the Sydney game, teams would have had to endure another 14 days in quarantine. Melbourne, Canberra and Sydney are currently being considered as the options to host the final Ashes Test in January.
Shane Warne reacts to the development
Western Australia Sports Minister Tony Buti said that there is a possibility that the second Test and the fifth Test could be swapped so that Perth could host a game. However, WA Premier Mark McGowan did not confirm the rules being softened for the players. Hence, cricket fans have been taunting the WA Sports Minister for his words.
Meanwhile, former Aussie cricketer Shane Warne said it was the right decision to strip Perth of the fifth Ashes Test. He said players have already made a lot of sacrifices, and it will be hard for them to go through another quarantine. The legendary leg-spinner added that Adelaide is a good option to host the game.
Yep, shame. Perth is a great city & a wonderful venue. But the players have made significant sacrifices already for this series. They've 14 day quarantined, all double vacc'd, but your Govt want another 14 days-this is just absurd & ridiculous. New venue required.
Adelaide D/N✅ https://t.co/pYh8URawo9

— Shane Warne (@ShaneWarne) December 7, 2021
Meanwhile, the first Ashes Test will begin on December 8th. It will be an interesting battle on the cards. The likes of Pat Cummins, Steve Smith, Joe Root and Ben Stokes will all be involved in the series.