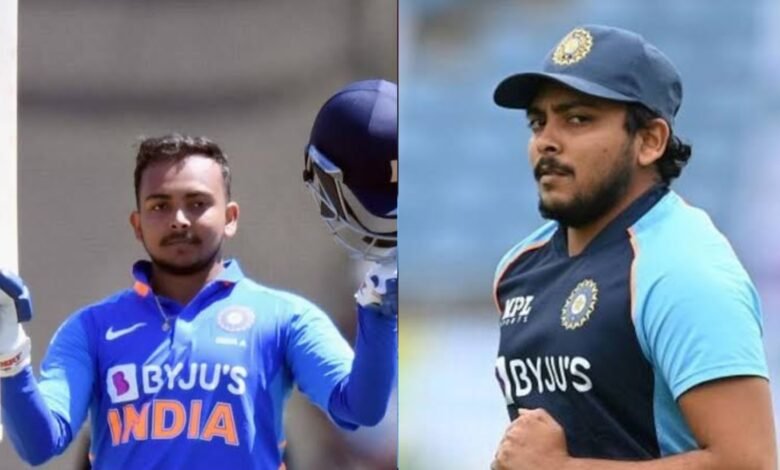 After missing out on reaching the India squad for the home T20I series against South Africa, Indian batter Prithvi Shaw once again did not make the cut for the India team's visit to Ireland. Shaw, who is presently participating with Mumbai in the ongoing Ranji Trophy, said that making a return to the national squad is "nowhere near" the back of his mind and that his primary objective is to win the Ranji trophy instead.
In the championship match for the Ranji Trophy, which is now taking place in Bengaluru, Mumbai, captained by Shaw, is playing against Madhya Pradesh. He said that the preparations that were being made at this time were for the final, and he added that he was not concentrating on what was occurring on the outside. According to the Hindustan Times, Shaw was recently asked about the possibility of making a return to the Indian squad, and he said, "You know, it's nothing near my head."
The victory in the Ranji Trophy is my primary goal: Prithvi Shaw
Because he struck two fifties in four innings during the knockout phase of the tournament, the captain of Mumbai has been one of the most important players for the club at this stage of the competition. Shaw said that obtaining the Cup was his primary objective and that he was not considering anything other than triumphing in this competition.
"The preparation that we have done is for the Ranji Trophy, and I am not focussing on what is going on the outside. It's not only about winning the Ranji Trophy; it's about recapturing those joyful moments," he continued.
Due to a first-innings advantage of 213, Mumbai was able to eliminate Uttar Pradesh and go to the semifinals. The Mumbai batsmen put on an impressive show, scoring 393 runs in the first innings and 533 runs in the second to win the match for their team. In the quarterfinal match, Mumbai annihilated Uttarakhand with great performance across the board, winning by a margin of 725 runs after scoring a total of 908 runs over the course of both innings.
The young man said, "I have scored a couple of fifties but that's not enough for me for sure, and no one even applauded me after getting a fifty, and you feel horrible as well. It happens occasionally, but I am delighted that my team is doing well. In cricket, as in life, the graph is always going to go up and down, and it's never going to always go up. I am glad that my team is doing well. So it's only a matter of time till I middle those balls and gets those huge runs again."
In the Twenty20 international match that took place in July 2021 between India and Sri Lanka, Shaw was dismissed without having scored any runs.