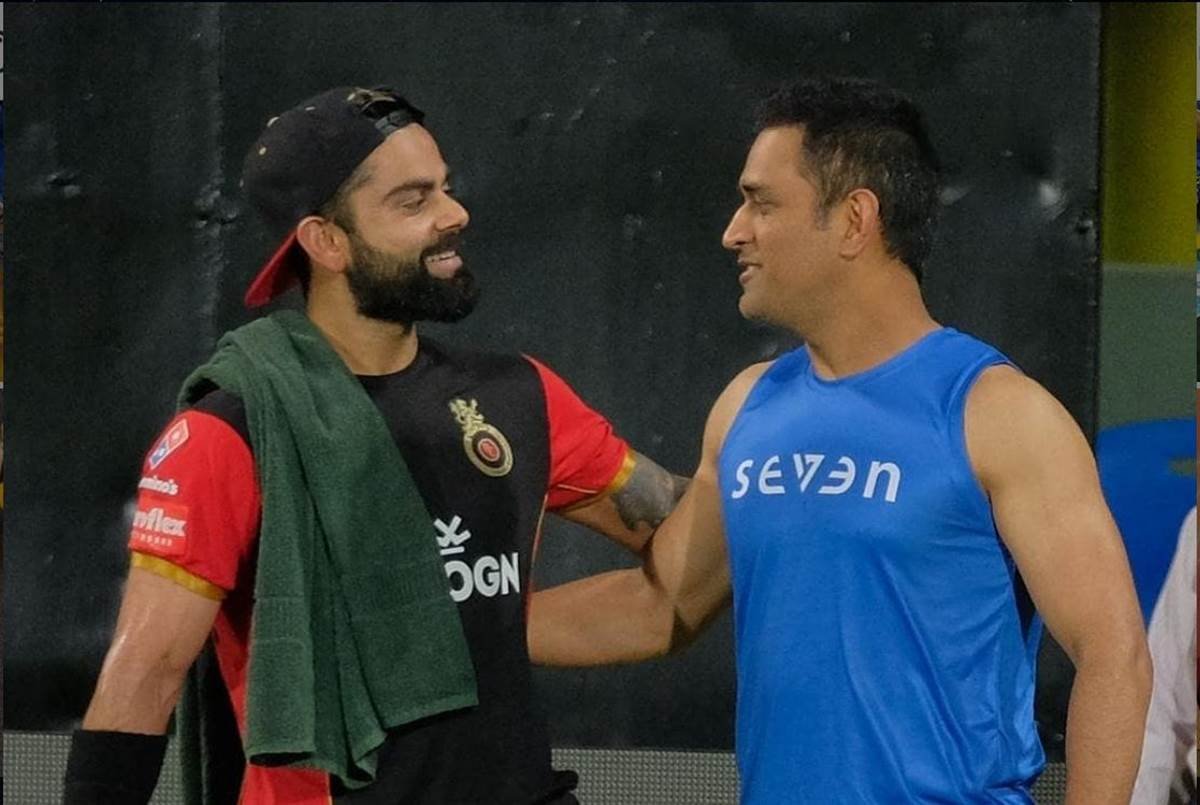 MS Dhoni and Virat Kohli are the grandest stars of the modern era of cricket. The two batsmen have their unique ways of destroying the opposition bowlers. Kohli believes in strike rotation and scoring boundaries at regular intervals. On the other side, Dhoni loves to take the match to the final stage and then end it with some big hits.
They have gained millions of fans with their cricketing skills. The cricket universe is always keen to know the insider details of their favorite cricketers. Some stars have shared their stories themselves, whereas the sources close to them have publicized some of the lesser-known stories about them.
How much did MS Dhoni and Virat Kohli score in the board exams?
Education is one aspect that a majority of the cricketing stars believed that it was tough to get away it. When asked about his school days during a chat show 'In Depth With Graham Bensinger,' Virat Kohli replied:
"So in Math, we used to have exams and the maximum marks we could get in 100, right. I used to get 3; I was that good. And I did not understand why someone would even want to learn math. I could not understand the complications behind it, I have never used those formulas in life."
Also Read: Top Three Performances by Virat Kohli
"I just wanted to get through my 10th Grade exam because they used to happen at a state level and after that, you could choose if you wanted to continue with math or not. I'm telling you, have never worked that hard in cricket the way I did to pass in that exam," Kohli continued.
This interview hinted that Kohli would have just managed to pass the tenth standard examination. MS Dhoni too did not get a high score in the board exams as the 2011 World Cup-winning captain managed 66 percent in 10th and 56 percent in 12th.
Unlike Kohli, MS Dhoni stated that he loved Maths. Talking with The Print, Dhoni had said:
"I was very good at Maths till class V, and after that, algebra and everything came in, and I started playing cricket, so it became slightly tough. So, if I have to pick something, I would say I like Maths, the reason being I was good at it, and even after class VI, though I was quite bad, I loved geometry,"