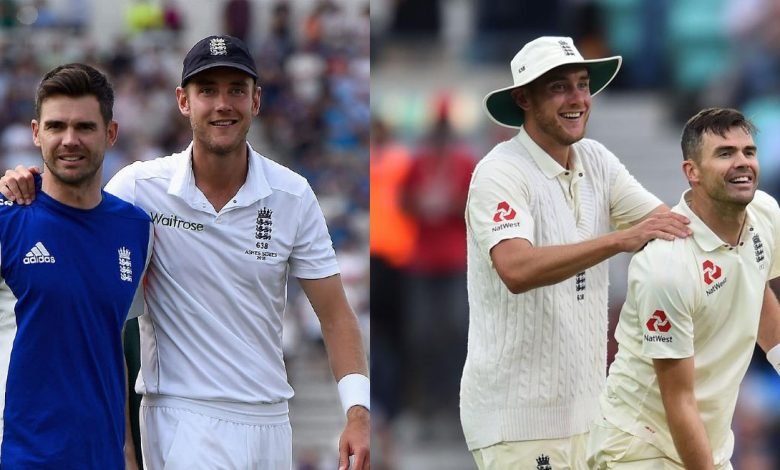 While it was announced by the England team management yesterday itself that they would go into the first Ashes test match without Jimmy Anderson in the playing XI, the visitors went without Stuart Broad as well today and on a surface that was probably English in nature.
There was a fair bit of grass on the surface at the Gabba and with the overcast conditions, the ball was expected to move around a little bit. Jimmy Anderson might have been carrying a niggle, but Stuart Broad's exclusion from the England playing XI on that kind of surface was a bit of a surprise for everyone.
England went with the trio of Ollie Robinson, Mark Wood and Chris Woakes and while Robinson is expected to play all the 5 test matches on the tour, Wood and Woakes might be rotated at some stage with Anderson and Broad coming into the picture later in the series.
This is the first time in the last 15 years that England are playing a test match against Australia, and neither Jimmy Anderson nor Stuart Broad is a part of their bowling attack. The last time it happened was in the Ashes series of 2006-07, where England were thumped by 5-0.
While Stuart Broad was not a regular member of the England test side at that stage, Jimmy Anderson was left out of the third test after underwhelming performances in the first couple. England had gone into the third test of the 2006-07 Ashes with a 4-man pace attack of Matthew Hoggard, Steve Harmison, Sajid Mahmood and Andrew Flintoff.
From that Ashes series to the one England played at home last year, whenever they picked their playing XI for an Ashes test match, they always had one of Jimmy Anderson or Stuart Broad in there and on most occasions, both of them.
England wants Jimmy Anderson and Stuart Broad fit for day-night test matches
England has to play a couple of day-night test matches on the ongoing Ashes tour and with the pink ball under lights, Anderson and Broad can be a handful. The England team management wants to make sure both Anderson and Broad are raring to go into those two games, as that's where they can make the real difference for England.
The last time England had played a day-night Ashes test match in Australia, Anderson had taken a 5-wicket haul in the second innings.