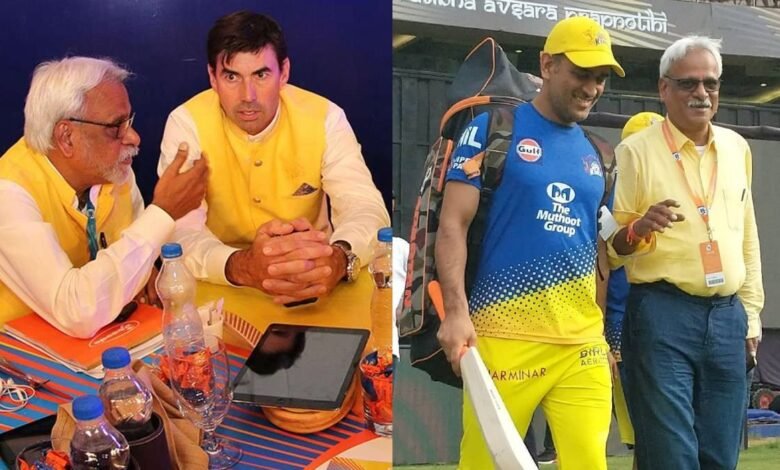 One of the fans of Chennai Super Kings (CSK) yesterday shared a scene from CSK's documentary "The roar of the Lion" where the captain MS Dhoni can be seen telling the franchise management that they should go for Faf du Plessis rather than Brendon McCullum in the 2018 mega auction, because Faf can be more useful for the team on slower wickets.
CSK managed to buy Faf in the auction and while he was not the first choice pick in the playing XI back in IPL 2018, he was still slotted at the top of the order in the knockout round when CSK took on Sunrisers Hyderabad in qualifier 1 and he single-handedly won the game for the men in yellow, a game which looked like a lost cause at one point of time.
With Shane Watson retiring at the end of IPL 2020, Faf was then undisputedly CSK's first choice opener and ended up as the second leading run-scorer of the tournament in the last IPL. His opening partnership with Ruturaj Gaikwad was one of the main reasons why CSK won their 4th IPL title last year and it must be said that Dhoni's decision of preferring Faf ahead of McCullum in the mega auction of 2018 paid great dividends for CSK.
Although Dhoni has taken a number of decisions over the years which has transformed CSK into a champion team and the most consistent IPL team ever, but the decision of backing Faf and then getting him in the auction at a price of only 1.6 crore INR in the 2018 auction, when not too many people were even paying attention at the South African right-hander, was a great call indeed.
Dhoni took a trophy with this decision. pic.twitter.com/egUHTGIap5

— ' (@Ashwin_tweetz) January 29, 2022
Won't be easy for Dhoni to get Faf du Plessis back again
Getting Faf du Plessis back into their ranks will, however, not be easy for the CSK skipper MS Dhoni in this year's mega auction. Because of his heroics in the last season, Faf is now on the radar of many IPL teams, and it's very likely that he will go for a much higher price than he went for in 2018. CSK would still want to bid for him, but they might have to look at other options as well if the price for Faf goes out of hand.
MS Dhoni is in Chennai right now planning for the mega auction already which is only a couple of weeks away and he might actually be present in the auction himself this time around.