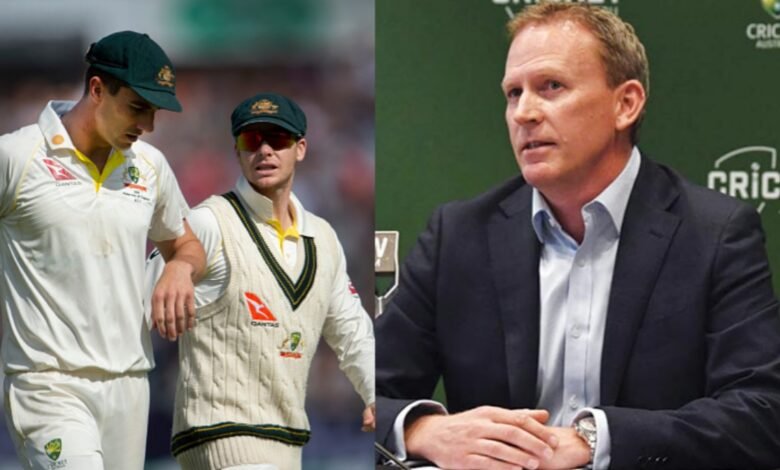 It has been reported by the Sydney Morning Herald that Cricket Australia's 5-member committee, which was recently formed, has interviewed Pat Cummins and Steve Smith for the role of Australia's next test captain, a role which has been vacant since Tim Paine's resignation recently.
Pat Cummins has emerged as the strongest contender to take over from Tim Paine, given the fact that he has also been the vice-captain of the team for a long time. However, some people have reservations about Cummins being a fast bowler and hence, not ideally suited for test captaincy as he might need rotation and rest from time to time.
As far as Steve Smith is concerned, he has had the experience of captaining Australia in test match cricket in the past and with some success, but his reputation as a leader was massively damaged by the ball-tampering scandal which unfolded under his watch on the South Africa tour of 2018.
Smith was banned from captaining Australia for 2 years, and it was thought at the time that Cricket Australia (CA) might never consider him for captaincy again, but because of the lack of options at the moment, apart from Pat Cummins, Smith is back into reckoning.
Both Pat Cummins and Steve Smith might be part of the leadership group going forward
It is also possible that Cummins might be elevated to the role of captain, which will be a gradual elevation with him being Paine's deputy and being groomed as the next leader for the last three years, while Smith might be drafted into the leadership group again with the role of vice-captain.
Australia's white-ball captaincy is not a matter of much debate at the moment with Aaron Finch going strong there, but the red ball captaincy is turning into a bit of a drama with Paine resigning all of a sudden and now a lot of reservations around Cummins' suitability for the role.