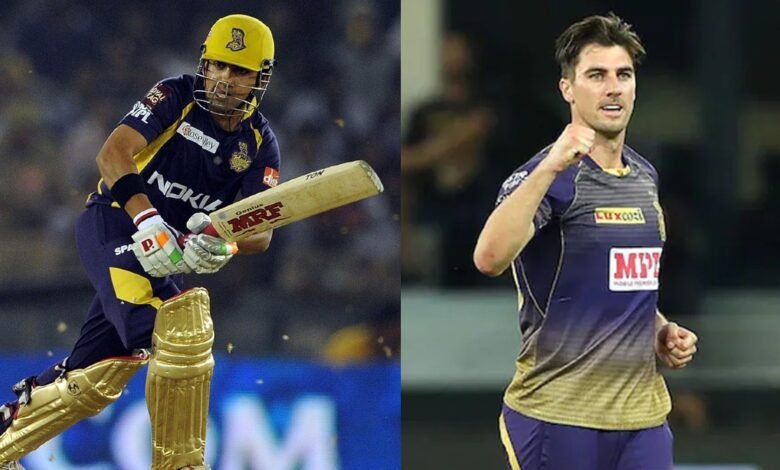 Kolkata Knight Riders have been fairly successful in IPL. Although the initial seasons did not go well, they compensated with victories in 2012 and 2014. Over the years, the franchise has taken some revolutionary decisions with regards to picking players at the auction or retaining them. On that note, in this article, we take a look at what the five most expensive buys by KKR in IPL history are up to at the moment.
5. Mitchell Starc – 9.4 CR (IPL 2018)
Mitchell Starc happens to be one of the most expensive buys by KKR in IPL history. Back in IPL 2018, Starc had enrolled himself to take part in the league. KKR went all out for him but Starc did not play that season. There were also a few controversies regarding this signing.
Starc is still hesitant to take part in the league. The Australia speedster last took part in IPL way back in 2015. Since then, he has not featured in the competition. He has also not registered for IPL 2022 Mega-Auctions. In his international career, though, Starc is going well. He is a part of the pace attack in all three formats and is the numero-uno choice to open the bowling in all of them.
4. Chris Lynn – 9.6 CR (IPL 2018)
KKR is one team that is known to back its players. Apart from staying behind Andre Russell for a long time, they have also supported Chris Lynn, despite his injury issues. They paid INR 9.6 Cr in the 2018 auctions to sign the opener. However, in the 2018 and 2019 seasons, although the Aussie scored more than 400 runs, the impact was missing. Hence, KKR released him to the auctions.
Lynn then joined Mumbai Indians but just got one game in two seasons. He has been released to the auctions before IPL 2022. Lynn is also struggling to come back to the Aussie setup. The fact that he has not had a good domestic season is not helping him either.
3. Yusuf Pathan – 9.66 CR (IPL 2011)
Yusuf Pathan was a star in the initial seasons of IPL. Hence, KKR hired the player, giving him a huge salary. Yusuf Pathan responded, scoring 1893 runs and collecting 21 wickets for the franchise.
Yusuf has retired from the game and recently took part in Legends League Cricket. He looked in good form and this might help him get a contract in a few other foreign leagues.
2. Gautam Gambhir – 11.04 CR (IPL 2011)
The first three seasons were horrible for KKR. Apart from the terrible results, they also had to face a lot of controversies. Hence, ahead of IPL 2011, they reset the entire system and decided to start a new era. They hired Gautam Gambhir to lead this new era. The Delhi opener delivered the goods, scoring, 3345 runs in 122 games and also captaining the team to two trophies.
At the moment, Gambhir is a Member of Parliament from Delhi. He is also a regular commentator on Star Sports and recently signed up as the Mentor for new IPL franchise Lucknow Super Giants.
1. Pat Cummins – 15.5 CR (IPL 2020)
Pat Cummins stands at No.1 in this list of the most expensive buys by KKR in IPL history. After missing the 2019 edition in preparation for the World Cup, the Aussie pacer made himself available for IPL 2020. He was one of the elite pacers in the auction, and hence, KKR made a record bid for the pacer. So far, Cummins has collected 23 wickets for KKR apart from scoring two half-centuries for them.
Ahead of the Ashes 2021/22, Pat Cummins was appointed as the captain of the Australian Test Team. He led the squad to a fine 4-0 win over arch-rivals England. Cummins will next lead the country in Pakistan. In the other two formats, he is a constant part of the playing XI. The tall pacer has also made himself available for IPL 2022.