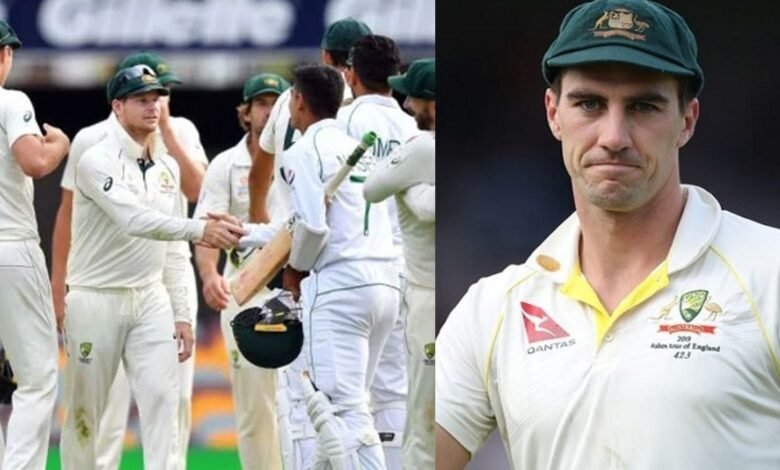 ICC's Future Tours Programme (FTP) always give a hint on where the game is headed. The latest one also does the same. There are well-marked windows for T20 leagues and the next two World Test Championship cycles have also been triggered. Australia, after a lull in the international arena for a brief period, returned with a strong comeback in the 2021 T20 World Cup. They are also doing well in the ongoing World Test Championship cycle. On that note, here, we take a look at Australia's schedule for the 2023-25 World Test Championship cycle.
Australia's schedule for 2023-25 World Test Championship
Australia has arguably been the best performer in the ongoing cycle. The schedule of the next cycle is also hinting at a solid show by the Aussies. While they will host India, West Indies, and Pakistan, they will travel for the Ashes, to Neighbours New Zealand, and to Sri Lanka, from where they recently returned. Barring India, Australia does not seem to have concerns at home. The Ashes, like always, will be a challenge and the same can be said about the tour to New Zealand.
On that note, here is what Australia's schedule looks like for the next cycle of the WTC:
Home: India, West Indies and Pakistan
Away: New Zealand, England and Sri Lanka
A near-final draft of the international cricket calendar from May 2023 to April 2027 affirms the growing primacy of franchise T20 leagues ⤵️

— ESPNcricinfo (@ESPNcricinfo) July 16, 2022
Aussies would want to first finish the job in the ongoing cycle
Australia is in the second position in the World Test Championship standings, at the moment. They had a great win against England at home and followed it up with good cricket in Pakistan. Against Sri Lanka, it was a mixed tournament for the Aussies. The loss in the final game will help them prepare well for the next cycle.
There would be concerns for the squad when they travel to the subcontinent, though. David Warner is not scoring too many runs in Tests while Travis Head is doing well on pitches that assist spin. The management will also need to find a good spin partner for Nathan Lyon. If they can address these issues, the horizon would look bright for the Aussies.