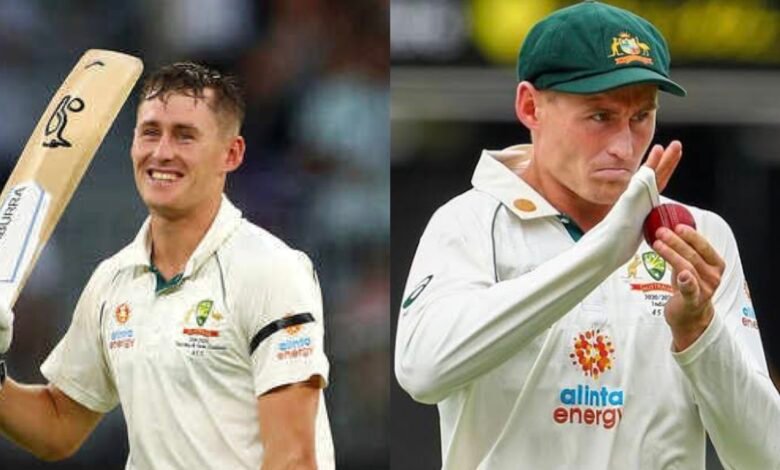 Australian batter Marnus Labuschagne opened up about his staggering knock in the county championship ahead of the World Test Championship Final and the Ashes 2023. He said that this is the best he has felt while batting and he will take momentum into the match against India and series against England.
"That's probably the most I've felt balanced at the crease," says Marnus Labuschagne
The mind games ahead of the Ashes 2023 have started. The much-anticipated series between England and Australia will begin from 16th June in Edgbaston, which will be followed by the second game on 28th June at Lord's.
The third game of the Ashes 2023 will be played on July 6th in Leeds whereas the last two games are slated to take place on July 19th and July 27th on Manchester and the Oval respectively.
Talking about English players, they are having great preparation for the Ashes. Players like Steve Smith, Marnus Labuschagne and others are having a great time in county cricket and are leaving no stone unturned in their preparations.
Talking about Marnus Labuschagne, he smashed a brilliant knock of 170 runs for Glamorgan with the help of 16 fours. He wasn't hitting the ball well ahead of this game as he had scores of 17, 5, 64 and 65.  But this knock surely would've lifted him up.
The best of Marnus Labuschagne's 170. Some shots in here that's for sure#LVCountyChamp pic.twitter.com/iLejmJ4XeM

— LV= Insurance County Championship (@CountyChamp) May 6, 2023
After his knock, he said that he has been a bit sort of all over but after this innings he's confident and he felt most balanced at the crease. He said:
"I have been a bit sort of all over. It hasn't felt like it has come together until that innings. I  hit a few nice straight drives, a couple of nice cover drives and a nice flick through midwicket. That's probably the most I've felt balanced at the crease, I felt like my head position was in a nice spot, my bat path was coming down nicely."
Ashes 2023: "Momentum that leads into the World Test championship and the Ashes."
Marnus Labuschagne further went on to say that he's taking one innings at an time and he'll hopefully take the momentum into the World Test championship and the Ashes. He said:
"For me it is taking it game by game and trying to build up that momentum that leads into the World Test championship and the Ashes."