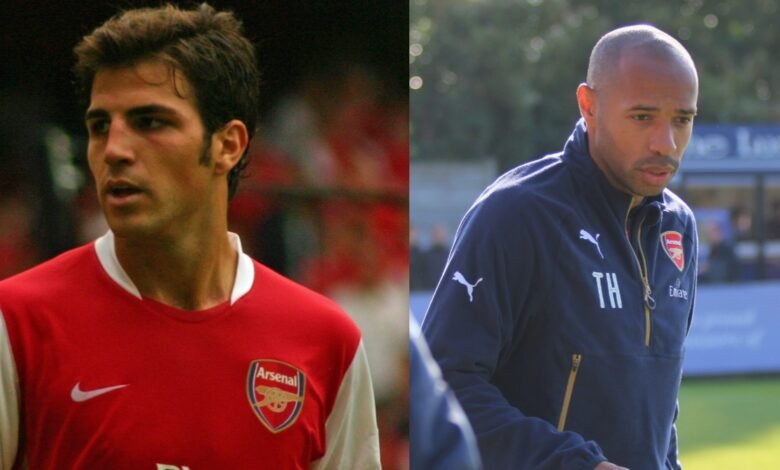 After significant success under Wenger, Arsenal entered the twenty-first century with much optimism. In 2002, they were able to wrestle back the league title from Manchester United after three years of disappointment. Two years later, Arsenal famously went undefeated throughout the season and won the league as "Invincibles". However, after the departure of Bergkamp and Henry, Arsenal went out of the title picture and endured a disappointing time from 2006-2010. In this article, we will look at Arsenal's greatest XI of the 2000s.
Honourable mentions :- Gilberto Silva, Bacary Sagna, Kanu, Sylvain Wiltord
Goalkeeper: Jens Lehmann
Seaman left Arsenal in 2003 and there was a huge void to be filled between the sticks. In his very first season, Lehmann stood up to the task and was one of the reasons for Arsenal's undefeated campaign. In the 2005/06 season, Lehmann did not concede a goal for 853 minutes, a Premier League record.
Defenders : Lauren, Sol Campbell, Kolo Toure, Ashley Cole
Lauren will play as the right-back in Arsenal's greatest XI of the 2000s, just as he did efficiently during the 2003-04 season. Lauren joined Arsenal in the summer of 2000, but his opportunities were limited due to the presence of Lee Dixon. However, he was Wenger's first choice right back from 2002 to 2007.
Campbell and Toure formed the league's best center-back partnership in the early 2000's. Both were instrumental in Arsenal's invincible campaign. Sol Campbell was a powerhouse, and at his best even the best attackers simply could not pass through him. Campbell's Arsenal career lasted for five years, from 2001 to 2006.
Kolo Toure complemented Campbell with his more attacking style of play. In the 2005-06 Champions League, Toure and Senderos kept ten consecutive clean sheets, a competition record.
On the left side of Arsenal's formidable defense is Ashley Cole, an Arsenal youth product. Cole made his Arsenal debut as a 19-year-old and made 228 appearances for Arsenal. Cristiano Ronaldo once proclaimed that Cole was the toughest defender he had faced in his life, a remark that embodies Cole's on-field persona.
Midfielders : Freddie Ljungberg, Patrick Vieira, Cesc Fabregas, Robert Pires
Ljungberg will play the role of a right midfielder/winger in Arsenal's greatest XI of the 2000s. Ljungberg has scored in consecutive FA Cup finals for Arsenal and has several goals in high profile games. The work he did off the ball was also significant to Arsenal's success.
Robert Pires was quick, elegant and scored goals consistently for Arsenal. He scored 14 goals for three consecutive PL seasons from 2002 to 2005. Pires has also been voted by Arsenal fans as the sixth-best player in the history of Arsenal.
At the heart of the midfield is Patrick Vieira, a player famed for his attitude and hard-tackling style. Vieira's duels with Roy Keane were the stuff of legend, and his name still induces such joy among Arsenal supporters. Accompanying Vieira in central midfield is Cesc Fabregas, one of the most gifted players to ever play for Arsenal.
Fabregas made his debut as a 16-year-old in 2003 and went on to break several records. Known for his ability to produce assists at will, Fabregas carried a significantly weakened Arsenal team on his shoulder during the late 2000's.
Forwards : Dennis Bergkamp and Thierry Henry
At the turn of the century, Bergkamp was 30 and many doubted whether he can continue to produce magical moments. Bergkamp's goal output was reduced, but he was still Arsenal's best creator and had an eye for the spectacular.
Partnering Bergamp is Thierry Henry, arguably the Premier League's greatest ever forward. Henry broke every goal-scoring record that ever existed in English football, but was much more than a poacher. He also provided 20 assists in the 2002-03 season, a Premier League record.