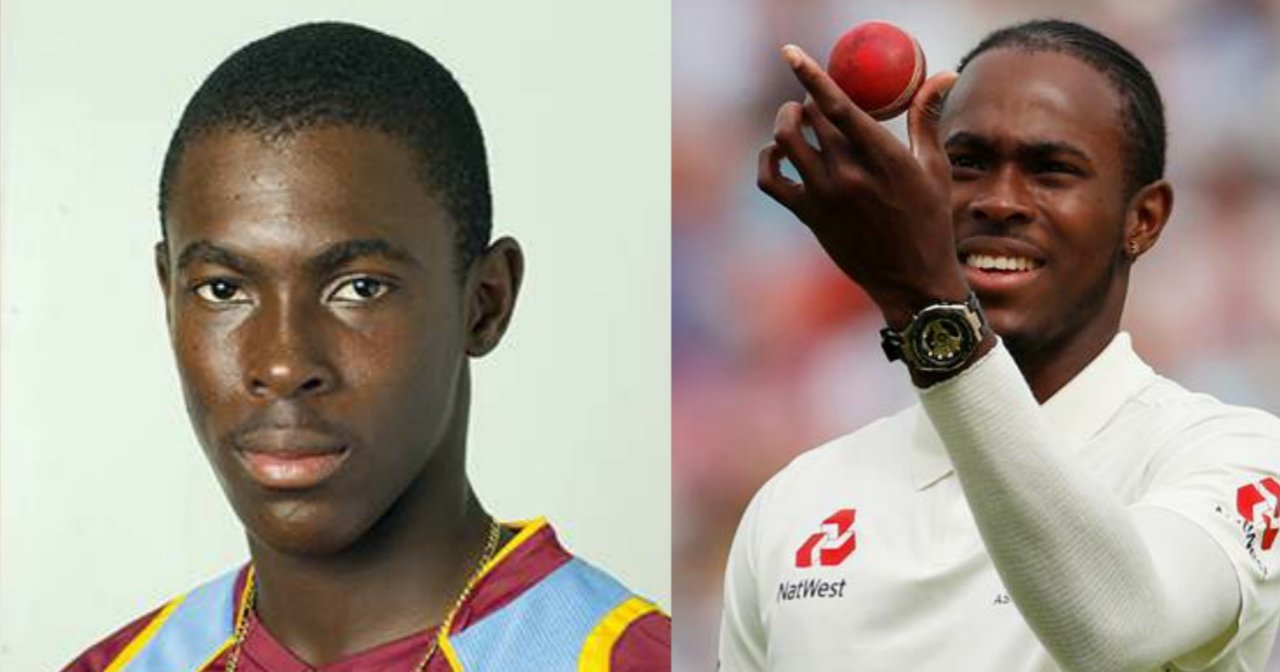 Every child who dreams of playing cricket wants to play for their own country. You always dream of wearing your country's jersey and doing something special for them. But everybody is not lucky enough to get a chance to play for their country.
There are some players who change their countries so that they would get a chance to play international cricket. There are many reasons why players do so. Some players might have issues with the board or some might think that will get a better opportunity in some other country.
So, let's have a look at 6 players who were born in one country but played for another country.
6. Chris Jordan
Chris Jordan who is a T20 specialist in the England T20 side was born in Barbados in West Indies. The death specialist moved to England when he got a sporting scholarship. In 2013, he had a great season for Sussex and started getting chances for England Lions.
In 2014, he finally made his international debut for England against Australia. He continues to play for England in the shortest format and is considered as a specialist in the death overs.
5. Jason Roy
Jason Roy who opens the batting for England in white-ball cricket was born in Durban, South Africa. He moved to England with his family when he was 10 years old and since then he has been an Englishman.
He was performing well for Surrey in white-ball cricket and hence got a call-up in the English team. His aggressive batting has been instrumental in changing the fortunes of the England team in white-ball cricket. He will remain a crucial player for England for the next 5-6 years.
4. Jofra Archer
Jofra Archer's story is pretty similar to Chris Jordan. He is from the same part of West Indies and Archer even went on to play for the West Indian U19 side but later on, he didn't get chances. So, Jordan recommended his name to Surrey who gave him a chance.
Archer came into the limelight in the BBL while playing for Hobart Hurricanes. He was eligible to play for England just before the 2019 World Cup where he performed well and was picked in the World Cup squad.
He bowled the Super Over in the Final and helped England lift their first World Cup. He has been a sensation for the English team and we will keep hearing his name for the next 5-10 years.
3. Kevin Pietersen
The most famous English cricketer – Kevin Pietersen also known as KP is from South Africa. He started his career as an off-spinner who used to bat a bit, but when he moved to England he focused more on his batting.
In 2005, he was eligible to play for England, and guess what he had to debut against South Africa in South Africa. The crowd went wild as they started booing him. He managed to perform well.
When you see his numbers, you would realize that he was a great player and it is not only about numbers but also how you play and KP used to demolish the opposition.
2. Imran Tahir
The veteran leg-spinner who is playing cricket for South Africa is from Pakistan. He was born in Lahore and played cricket there for a while. In fact, he represented Pakistan in the U19 side. He was a part of the Pakistan A team but didn't make it to the national team.
He moved to England and then moved to South Africa. He was picked to play for South Africa in 2010 but couldn't play as he wasn't eligible and had to wait till 2011. He has been a great leg-spinner for the South African team and remains one of the best in the T20 leagues around the world.
1. Ben Stokes
The most famous English player wasn't born in England but in New Zealand. In fact, he missed the last few Tests against Pakistan as he had to go to New Zealand to see his father. Stokes signed a contract with Durham at the age of 18.
He performed consistently at the domestic circuit and as a result, got picked for England. He played a match-winning knock in the World Cup Final against his birth nation to win the World Cup.
Ben Stokes playing cricket for England is a superstar and will remain the same for the next 5-6 years.