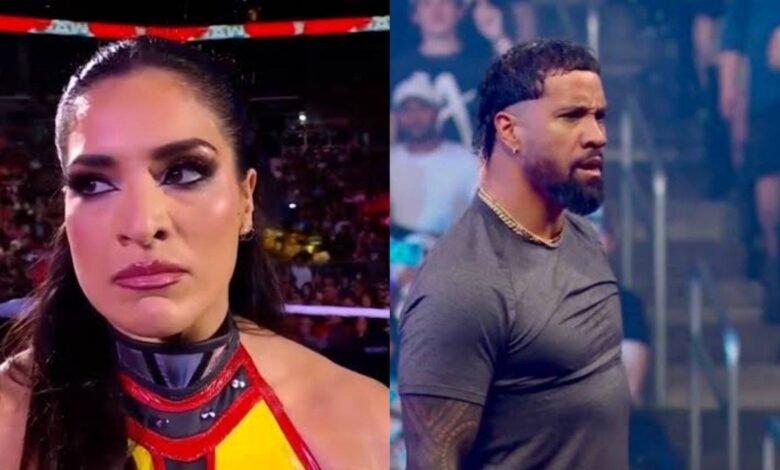 Things are going downtown for WWE Raw viewership and unless there is a miracle, things would keep on going further downhill. The latest episode of RAW was rated as one of the poorest in recent times which should be bothering the authority. With all said and done, things don't really look good on the part of the company and Triple H should act fast.
Here are five storylines that can help WWE boost their ratings, particularly under such troubled times. This will need a bit of blood though because at the end of the day, the WWE universe loves blood and maybe this is the time, WWE should start getting bloodier with deep dives into their attitude era days.
#1 Get Kevin Owens to push for that attack against Dominik Mysterio
How I Would Book Cody Rhodes Until Mania 40 (Short Thread)

Fastlane – Cody Rhodes Def. John Cena

Crown Jewel – Cody Rhodes Def. Logan Paul

Survivor Series – Cody Rhodes, Jey Uso, Sami Zayn, Kevin Owens Def. Damien Priest, Dominik Mysterio, Finn Balor, JD Mcdonagh (Wargames) pic.twitter.com/bP49eteRCV

— 𝙎𝙖𝙢 ☻ | CENA IS BACK🌟 (@RhodesKotaEra) September 14, 2023
Despite all the creative angles, in troubled times, it is usually the faces that save the day and what better than to start the day with Kevin Owens blasting Dom Dom? Well, Dominik Mysterio is one of the most hated characters of the roster, get Kevin rocking and rolling Dominik Mysterio in his own brutal style, make him pay and leave the audience reeling in raptures.
#2 Allow Raquel Rodriguez to finally get that win against Rhea Ripley
Time and time again, Rhea Ripley had escaped against Raquel Rodriguez and now fans are somewhat bored with this unparalleled dominion. Every great of the game had faced defeat until now and Rhea should be no exception. If you are to make the people believe that it is both ways, allow Raquel to win the battle while you still have time.
#3 Get a clear angle with Jey Uso without muddling the affair much
Will never get tired of this. pic.twitter.com/PpB3GEmcer

— . (@HourlyJeyUso) September 20, 2023
Jey Uso was on the precipice of such a massive breakthrough and somehow WWE found a way of pushing him once again to the mid-table. Talking about breakthroughs, one needs to understand that the run for a top championship should be persisted and won't be for a single PPV.
More importantly, that was also an abrupt end to the Bloodline story which makes no sense. Hence, get the group together again and make this story work its way up.
#4 Create a rivalry between Dexter Lumis and Gunther to boost WWE RAW Viewership
The ring general has been running riots with the Championship around his waist and somehow the oppositions that he has faced hasn't exactly been up to that lofty mark. However, Dexter Lumis with that gimmick of a stalker, with that evil grin around his lips, can turn this into a battle of anti-heroes which always is a crowd puller.
#5 Let loose a faction like Shield and savour the WWE RAW Viewership
The Judgment Day may be one of the rampant factions but it isn't exactly the crazy stables that left the fans leaping up on their feet. With all said and done, get something like that of the Nexus and the NOW. Get those big hounds rolling themselves over and attack anyone and every one.