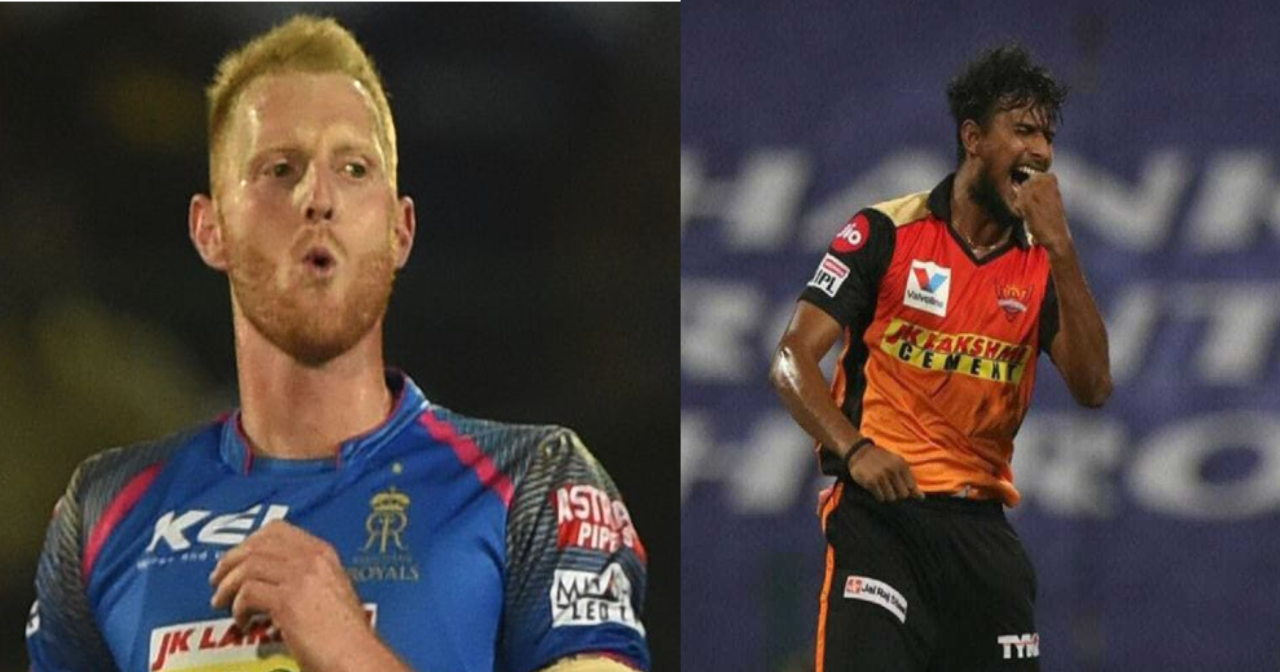 After Chennai Super Kings and Mumbai Indians, Kolkata Knight Riders are the most successful franchise as they have won the IPL twice in 2012 and 2014. They are one of those franchises who come up with a plan and execute it more often than not. We see that every year in the auction, before the season starts, as half the battle is won at the auction table. There were the times when KKR targeted their desired players but couldn't sign them due to pendulum of the Bidding war.
Having said that, KKR has also had players who they wanted to sign but couldn't sign in the auction due to various reasons. So, let's have a look at five such players who would have played for KKR but unfortunately, they couldn't sign them.
5. Tymal Mills – 2017
Tymal Mills who had burst onto the T20 circuit in 2016-2017 was part of the 2017 IPL Auction. There was a lot of talk about this left-arm fast bowler before the auction and it was almost certain that he would go for big money.
KKR needed an overseas fast bowler and so they started bidding for him. The price kept on increasing as Royal Challengers Bangalore wasn't ready to leave. Eventually, KKR stopped at 11.5 CR and RCB got Tymal Mills for 12 CR. Mills didn't have a great season and the KKR fans will be happy that they didn't pay 11.5 CR for a player who couldn't perform in the IPL.
4. Chris Morris – 2016
Chris Morris has always been a great performer in the IPL and he was up in the auction in 2016. Many teams were interested in buying him and so a bidding war started between 2-3 teams. KKR was part of the war as they tried to get him for around 6 CR. But Delhi Daredevils continued the bidding and bought him for 7 CR.
Currently, Morris is with RCB and he had a great debut for them. KKR would have liked to have him in the squad but on that day, it was Delhi Daredevils who won that contest.
3. T Natarajan – 2017
The left-arm pacer who is having a dream IPL first came in the auction in 2017. KKR had him on their list as he was one for the future. They got into a bidding war with Kings XI Punjab but eventually left it at 1.5 CR.
KXIP bought him for 3 CR but he wasn't given many opportunities. Looking at his performance, in this year's IPL, KKR had the eyes on a good player but unfortunately couldn't buy him in that auction.
2. Aaron Finch – 2020
Kolkata Knight Riders had released Chris Lynn and they were in search of an opener. Aaron Finch, the Australian white-ball skipper would have been a perfect replacement for him and so they targeted him in the auction. But KKR had spent a lot of money on Pat Cummins and Eoin Morgan so they didn't have enough for Finch. They had to stop the bidding at 4.2 CR as RCB bought him for 4.4 CR in this year's auction. If they had enough money, we could have seen Finch in purple and gold this year.
1. Ben Stokes – 2018
Is there a franchise that doesn't want Ben Stokes in their team? Ben Stokes had a stunning year in 2017 as he was the Most Valuable Player in the year in which Rising Pune Supergiant reached the final.
There was no doubt that Stokes would get the big bucks and as a result, many teams were bidding for him. KKR was up against KXIP when they stopped at 11.5 CR. Eventually, even KXIP lost the bid to Rajasthan Royals as they bought him for 12.5 CR. If KKR could have signed Ben Stokes, we could have seen Andre Russell and Ben Stokes in the same team but unfortunately, KKR couldn't sign.