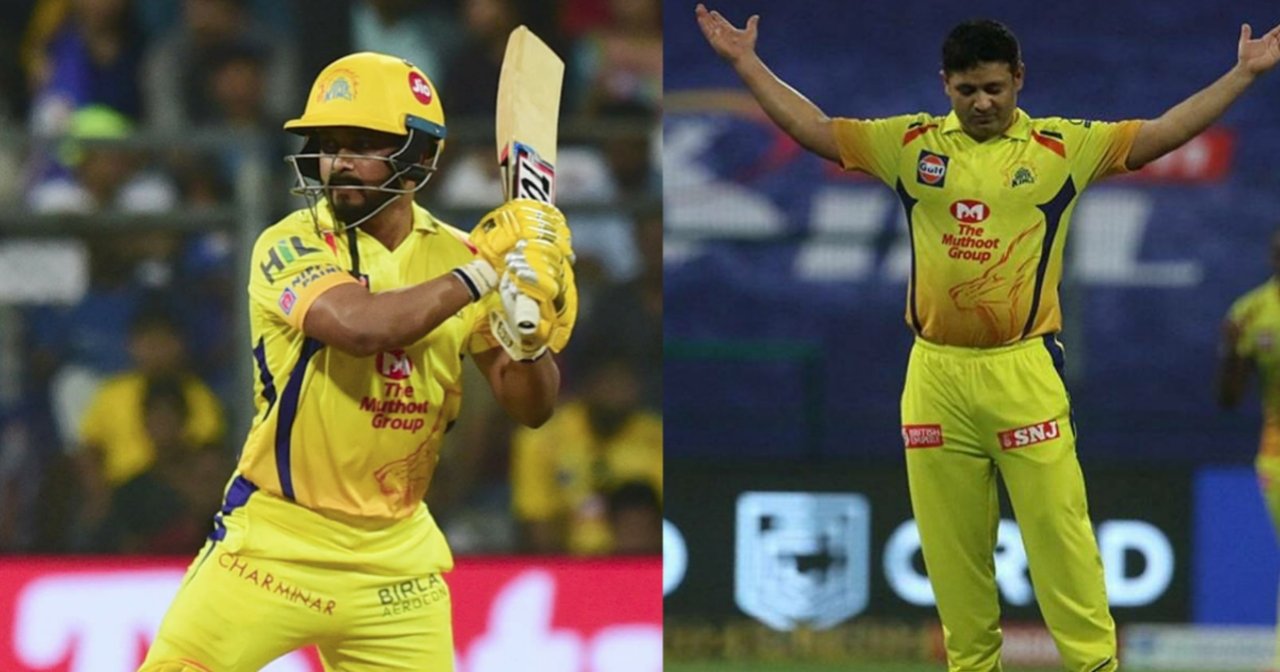 In the 2020 IPL, Chennai Super Kings had the worst season in their history as the ageing lions were beaten and bruised by the chasing pack. The performance resulted in fans and former cricketers questioning the commitment of many players and skipper MS Dhoni admitted that this side needed fresh legs. The majority of the squad is above thirty years of age, and it does look like nobody has really cemented their place. In this article, we will look at five cricketers CSK should release due to a variety of reasons,
5. Murali Vijay
Once an indispensable part of the Indian Test team, it is safe to say that Vijay's cricketing career is coming to an end. Just like his Indian career, his time with CSK also promised much more than his achievements. He will turn 37 before the beginning of the next IPL and has looked completely out of sorts in the last few games for CSK. He is also not a part of Tamil Nadu's squad for the Syed Mushtaq Ali Tournament and CSK does not need another inactive player in their ranks.
4. Harbhajan Singh
Harbhajan Singh has performed well for CSK whenever he has been picked but the time might be up for the "Turbanator" as CSK has a lot of spin bowlers in their squad. He also did not take part in the previous IPL due to COVID-19 restrictions and has not played domestic or international cricket for a while now. It is a well-known fact that he loves bowling on Indian pitches and the age factor might not be applicable to spinners as many legendary players have bowled spin well into their 40's. But this is the right time for CSK to find a potent wicket-taking spinner and hence they might be left with no choice other than releasing Harbhajan Singh.
3. Kedar Jadhav
In the history of IPL, there might not have been another player as hated by his own fan base as Jadhav. The abuse he received on the Internet is simply not worthy of a player who played many game-changing knocks for India. But his exploits with the bat in a CSK shirt are far and few and his numbers do justify fans' anger over his performances. At his best, he can be an innovative lower-order batsman., playing crucial cameos for CSK, but it does look like that role has moved on to Sam Curran.
2. Josh Hazlewood
The one area in which CSK might not need replacements is the bowling attack as Ngidi, Chahar and Thakur have proven to be handy on many occasions. Hazlewood is without any doubt an elite fast bowler with the red ball and a reliable option in the shorter formats.
But he rarely ever features in T-20 Internationals for Australia and was even dropped from Australia's 2019 World Cup squad. He also avoids T-20 leagues in order to keep himself fit for Tests and the lack of experience could be the reason why he gets released from the CSK setup.
1. Piyush Chawla
CSK's costliest auction purchase in recent times has failed to live up to the expectations and could well be on his way out. Chawla's 2020 IPL season effectively ended at Sharjah when Samson took him to the cleaners in a remarkable fashion.
He did get a few more games after this dismal performance and bowled relatively better, but he failed to produce anything special that could justify his heavy tag. By releasing him, CSK will have enough money to purchase two or more upcoming cricketers who can form the core of CSK in the next few years.