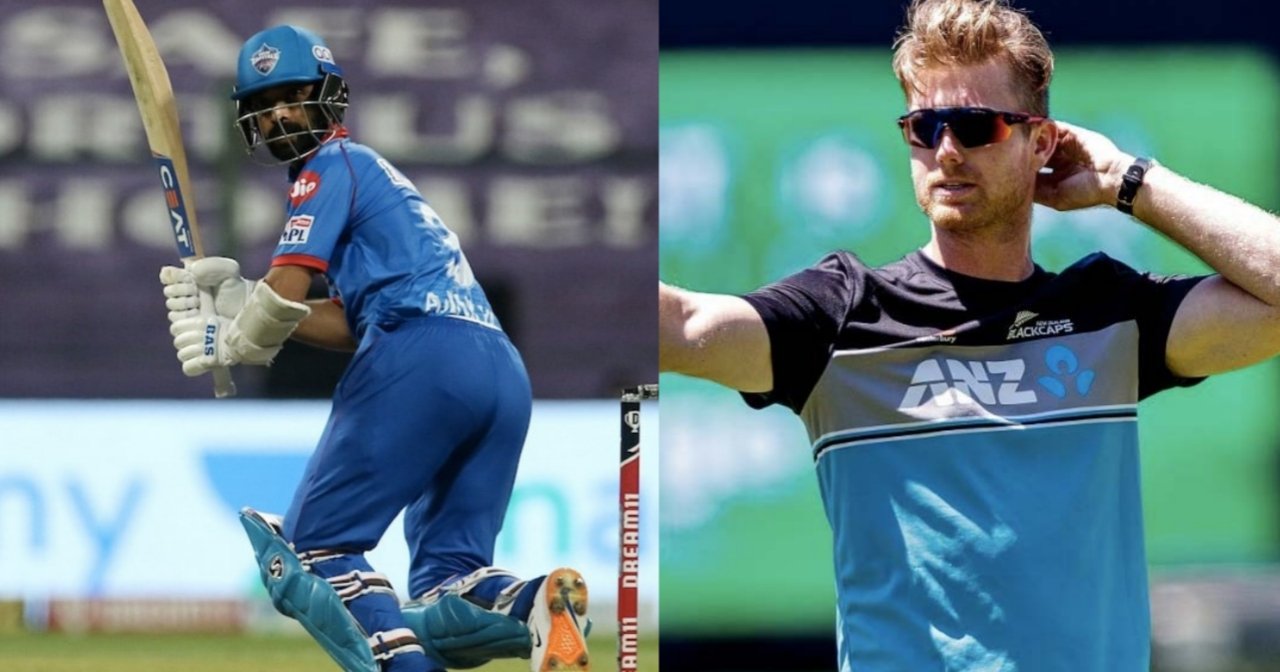 CSK Mid-season transfer: mid-season transfer window has started. With that in mind, there are some players who could shift teams. While there are teams like Rajasthan Royals who seriously need to fill the void with foreign players who left or got injured, some teams like MI and RCB have strong teams set.
One of the many teams in the IPL is CSK. There have been rumours that they would be requesting Ajinkya Rahane from Delhi Capitals. That being said, it is all speculation. Chennai Super Kings has had a great run this season. They would be looking for someone to bolster their team even more. Let's take a look at 5 players CSK could target in the mid-season transfer.
#1. Aditya Tare (Mumbai Indians)
Aditya Tare has been with Mumbai Indians for a long time. He was featured a lot in previous seasons, and is a genuine match winner for any team that he will play for. His explosive batting ability is a great asset that will come handy no matter what the situation is. He can play all roles of a batsman with decent success. With him not featuring in the playing XI and a mid transfer being available, there is a good chance that he gets to play for CSK this season.
#2. Tom Curran (Delhi Capitals)
The Curran brothers are a pair of talented cricketers from England. Tom's brother, Sam Curran already plays for the CSK, and is a regular fixture in the team. Tom Curran might also be on their wish-list, as he is a handy allrounder just like his brother. He was sold to Delhi Capitals for a hefty INR 5.25 Crores in this year's auction. So there would be a lot of hesitation on the part of DC to let go of a player like Tom. Regardless, having both of the Curran brothers in the team could be a great get for the Chennai franchise.
#3. Ajinkya Rahane (Delhi Capitals)
Ajinkya Rahane has played only one match for the Delhi franchise. Thus he becomes eligible for the midseason transfer. In addition to it, there have been rumors about CSK going after Rahane in the mid-season transfer window. Chennai might be looking for someone to bolster their batting department. Ajinkya Rahane could be a solid addition to the franchise. He is a veteran of the game, knows how to accelerate with ease, and can provide a lot of experience to the team. Rahane has also played with a lot of players in CSK so he would fit right in with the team.
#4. Jimmy Neesham (Mumbai Indians)
With Mumbai pacers firing on all cylinders, there's very little chance that Neesham could play in this season. The Kiwi allrounder is one of the best in the game today. He is a trustworthy bowler who can get wickets at crucial stages. In addition to it, he is a tremendous fielder and a great lower-order batsman. Jimmy Neesham could be someone who could turn the tide for CSK at the drop of the hat.
#5. Sachin Baby (Royal Challengers Bangalore)
Sachin Baby is a talented allrounder currently signed to Royal Challengers Bangalore in the IPL. Baby is a great batsman, and has scored a lot of runs in domestic cricket. He is also a right-arm off-break bowler. Baby would be a great addition to CSK, as he is already very familiar with Indian batting conditions. He has the potential to score big runs given the chance. CSK could take a chance on him if all things fall in place.