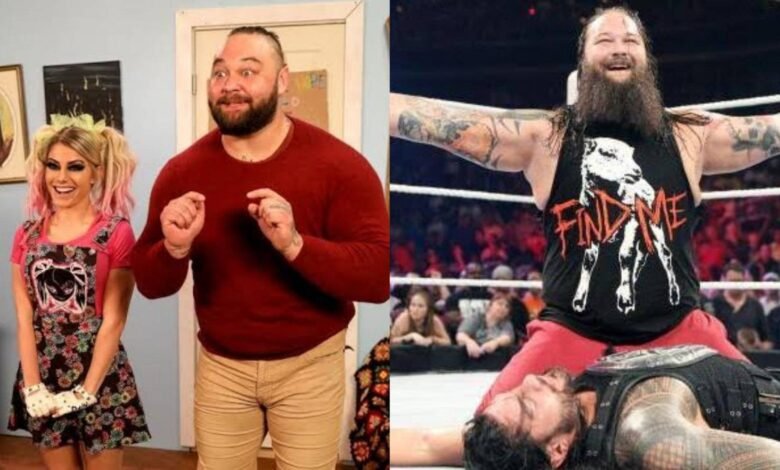 Bray Wyatt has been away from WWE since the Road to WrestleMania 39. The official reason for his absence is still unknown, but there have been various theories claiming that he has moved out of the company owing to the return of Vince McMahon.
As of today, Bray Wyatt is still an active WWE Superstar, and if he was injured or dealing with a health issue, he will likely recover soon and make a comeback to the company. Here's a look at the five possible storylines for the former WWE Universal Champion whenever he returns to RAW or SmackDown.
1. Bray Wyatt resumes his WWE WrestleMania storyline with Bobby Lashley
The ideal storyline for Bray's return would be a feud against Bobby Lashley. WWE had almost booked Bray Wyatt vs Bobby Lashley for WrestleMania 39, but the match did not happen. Lashley ended up being in the Andre The Giant Battle Royal. The All Mighty has a solid reason to destroy Wyatt now.
2. Bray Wyatt finally gets his rematch against Roman Reigns for WWE Undisputed Universal Championship
Another interesting feud for Bray Wyatt can be against Roman Reigns for the Undisputed Universal Championship. Reigns defeated Wyatt and Braun Strowman at Payback 2020 to become the new Universal Champion. While Strowman got a shot at the title, Wyatt never received his rematch.
3. Wyatt reignites his rivalry with Alexa Bliss
Alexa Bliss cost Bray Wyatt a win at WrestleMania 37 against Randy Orton. After that, Wyatt and Uncle Howdy have been after Bliss. That storyline is unfinished, and it will be better for all the parties involved if WWE concludes the storyline soon.
4. Bray Wyatt forms a new faction, goes after The Judgment Day
Before Wyatt returned to WWE, there had been rumors of him forming a faction called Wyatt 6. If the faction finally materializes, it should not be a surprise if the former WWE Universal Champion goes after other groups like The OC and The Judgment Day.