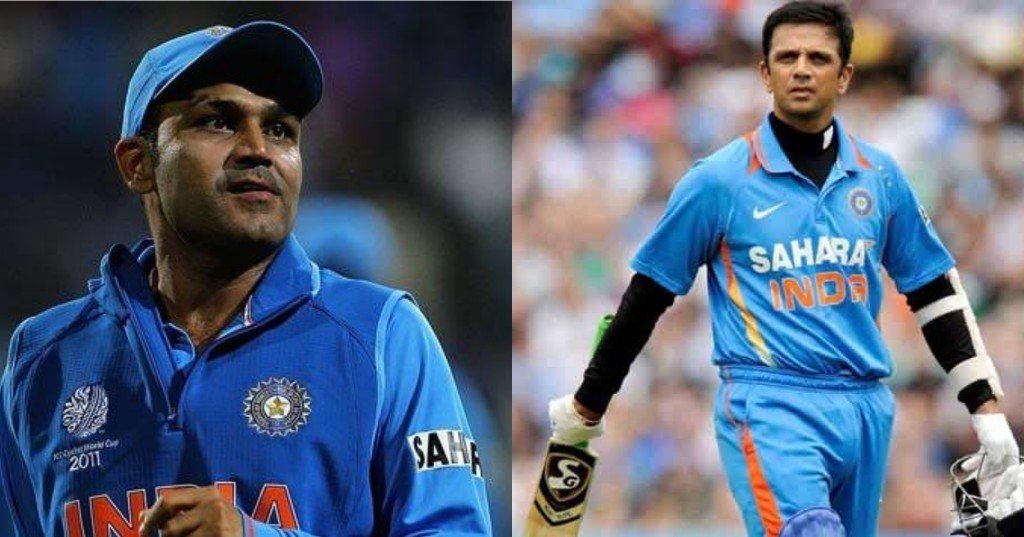 Sourav Ganguly might not have big trophies to his name as an Indian captain, but his influence on Indian cricket while he was the captain of India in all formats of the game was massive and that's because he made some bold decisions which helped the Indian team over a long period of time.
Here are some of the boldest decisions that Ganguly made during his captaincy stint –
#1 Promoting Sehwag to open the innings
Sehwag made it to the Indian team as a middle order batsman, but if he had to bat in the middle order for India, he would have to wait for a long time as the Indian middle order was already packed with some really experienced players.
However, Ganguly wanted to accommodate Sehwag in the XI because he knew Sehwag had the ability to do magical things with the bat. So, he offered Sehwag to open the innings for India and also assured him if he failed as an opener, he would give him another opportunity in the middle order.
Sehwag took up the offer and the rest is history.
#2 Using Rahul Dravid as a wicket-keeper
The specialist wicket-keepers that India had in those days were not good enough to bat for India in top 7. They were good with the gloves, but none of them had the ability to consistently score runs with the bat and playing a specialist wicket-keeper meant sacrificing a batsman's spot.
So, Ganguly thought out of the box and gave the wicket-keeping gloves to Rahul Dravid which opened up another spot for a specialist batsman in the Indian XI and in the form of Dravid, India got one of the finest wicket-keeper batsmen in the world in white ball cricket.
#3 Using Mohammed Kaif at no. 7
The general norm among the white ball teams around the world at that stage was to play an all-rounder at no. 7, but Ganguly realized that India didn't really have a world class all-rounder to be picked at international level.
So, rather than playing someone below par just for the sake of the fact that he was an all-rounder, Ganguly decided to play a specialist batsman at no. 7 in the form of Mohammed Kaif and Kaif played some vital innings for India down the order in ODI cricket.
#4 Playing Irfan Pathan in Australia
When Irfan Pathan was picked for the Australia tour of 2003-04, many expected him to warm the bench for the whole tour, but Ganguly handed a debut to the teenager in both red ball and white ball cricket and gave him the opportunity to bowl to some of the world's best players in the Australian squad.
The faith shown by Ganguly early on in his career went a long way in Pathan's development as a wonderful swing bowler who served India with distinction.