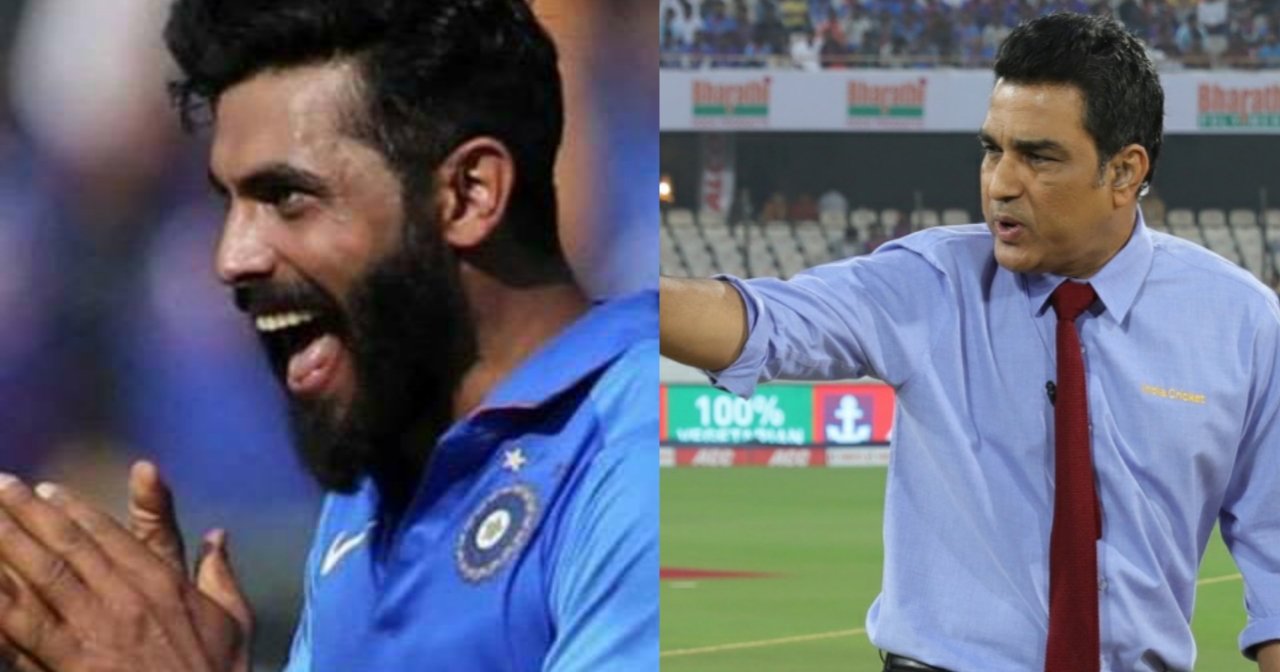 Sanjay Manjrekar is one of those commentators who don't hold back from putting forward their clear opinion on all cricketing topics without worrying about the reactions of the fans. While that's a good trait for a commentator, it turns out to be problematic for Manjrekar at times when he makes some big comments on big players and the players prove him wrong.
It has happened quite a few times that Manjrekar has predicted something about the superstars of Indian cricket and overseas and those predictions have turned out to be completely wrong. Here are the 4 most controversial comments by Sanjay Manjrekar on international players –
1. On Ravindra Jadeja
This is one comment which a decent chunk of the cricket world is aware of. The real story behind this is that Manjrekar was not happy with Ravindra Jadeja's form in the lead up to World Cup 2019 and then the southpaw didn't impress Manjrekar with his performances in the initial stages of the World Cup.
So, while doing one of the post-match programmes on TV, Manjrekar said that Jadeja was a "bits and pieces" player who didn't deserve a place in India's playing XI in ODI cricket. This comment came to bite Manjrekar towards the end of the tournament when Jadeja scored a sparkling 75 with the bat for India in the semi-final against New Zealand.
2. On Kieron Pollard
Kieron Pollard generally bats down the order for Mumbai Indians and mostly finishes the innings for them, but in one of the games of IPL a few years back, Pollard got the opportunity to bat slightly up the order and he played a poor shot to get out.
Manjrekar was commentating at that very moment and it seemed from the original commentary that he said "Pollard doesn't have brains" to bat up the order and Pollard when he got to know that after the game, got very angry at that, but Manjrekar later clarified that he didn't say that at all and he was actually of the view that Mumbai made the correct decision of promoting Pollard up the order.
3. On Virat Kohli
When Virat Kohli was struggling as a batsman on the Test tour of Australia in 2011-12, there were a lot of people who wanted him to be dropped from the playing XI ahead of the Perth Test match which was the 3rd game of the series, but Manjrekar tweeted that India should actually play Virat in that game just for him to prove that he "didn't belong".
Now, India did play Virat in that game and Virat went on to score 75 which subsequently earned him another opportunity in the 4th Test match in Adelaide where he went on to score a hundred and firmly cemented his place in the Indian Test squad. Manjrekar was again trolled mercilessly for his comment on Virat ahead of Perth Test.
4. On Hardik Pandya
Ahead of the recent ODI and T20I series on the tour of Australia, it was clear that Hardik Pandya was not going to bowl much as he was coming from back surgery and his back was not ready to sustain the workload of bowling just yet. So, Manjrekar was of the view that Pandya shouldn't be picked in the playing XI at all because he was not good enough to hold his place in the XI as a specialist batsman.
But, India picked Pandya for all 3 ODIs and all 3 T20Is and Pandya piled on two scores of ninety-plus in the ODI series before winning a series-deciding T20I game for India in Sydney with the bat. Pandya's 42 towards the end of the second T20I in Sydney helped India clinch the series. He was also awarded the man of the series after that and Sanjay Manjrekar was at the receiving end of the trolling once again.