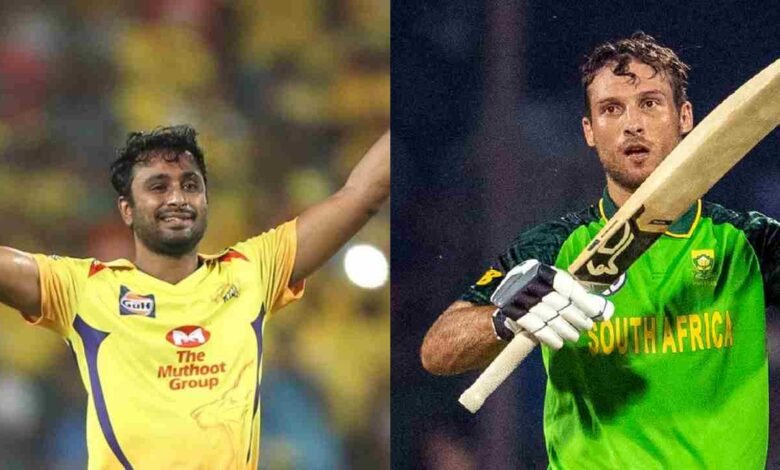 With the retirement of Ambati Rayudu from the Chennai Super Kings (CSK), the management is undoubtedly on the hunt for a fitting successor. This role is a crucial one, as Rayudu's contribution to the team has been exceptional. The upcoming IPL 2024 player auction presents an opportunity for CSK to fill this gap.
Priyam Garg
One such player is Priyam Garg. Known for his consistent run-making ability, Garg has made his mark in the domestic circuit. He made a substantial impact in the Syed Mushtaq Ali Trophy and has already demonstrated his abilities in the Under-19 World Cup. With his young energy and adaptability, Garg could be a valuable addition to the CSK middle order.
Priyank Panchal
Next in line is Priyank Panchal, an impressive talent from Gujarat. His first-class cricket performances have been extraordinary, showing great consistency and scoring ability. Even though Panchal did not get an opportunity to play in the IPL 2023, his top-order batting prowess could be of interest to CSK. His skills could provide the stability that CSK will miss due to Rayudu's departure.
Janeman Malan
Last but not least, there's the hard-hitting South African player, Janneman Malan. Despite not participating in the IPL 2023, Malan's performances in international cricket have caught the eye of cricket pundits. His aggressive batting style and ability to score quickly could be what CSK needs. Malan could be an intriguing foreign player choice for CSK management.
However, the final decision is in the hands of the CSK management. They have always been known for making strategic choices that often leave fans and pundits surprised. As we look forward to the auction, it won't be shocking if they choose a player not mentioned in this discussion.
YOU MAY ALSO READ:
CSK look for Rayudu's replacement
The task of replacing Rayudu is undoubtedly a challenging one. Yet, with talents like Garg,, Panchal, and Malan available, CSK has promising options to consider. The team's knack for nurturing talent will play a critical role here. Any of these players, with the right support and guidance, can step up to fill Rayudu's shoes.
The upcoming IPL 2024 auction will undoubtedly be a turning point for CSK. The choices made here will play a significant role in shaping the team's future. As fans and cricket enthusiasts, we await the day with bated breath, eager to see who will be the next star to don the yellow jersey.
In conclusion, though Rayudu's departure is a loss, it also opens up a world of possibilities. Whether it's Garg, Panchal, or Malan, each of these players could be the next big thing for CSK. With the right pick, IPL 2024 could turn into an exciting new chapter for the team. And for the fans, the thrill of watching their team shape its future is an experience to look forward to.